TIMELINE: Storm system approaching Florida could bring damaging winds, lightning
ORLANDO, Fla. - Tonight's low: 62 degrees | Today's high: 73 degrees | Rain: 80% late 
Main weather concerns: We've declared Wednesday a FOX 35 STORM ALERT DAY mainly after 4 p.m., emphasizing our northern counties (FOX 51 WOGX). A strong line of storms will develop across the Gulf South today and move steadily east overnight into Wednesday morning. Severe weather risk will increase today and tonight from Houston, Texas all the way over to the Western Florida Panhandle.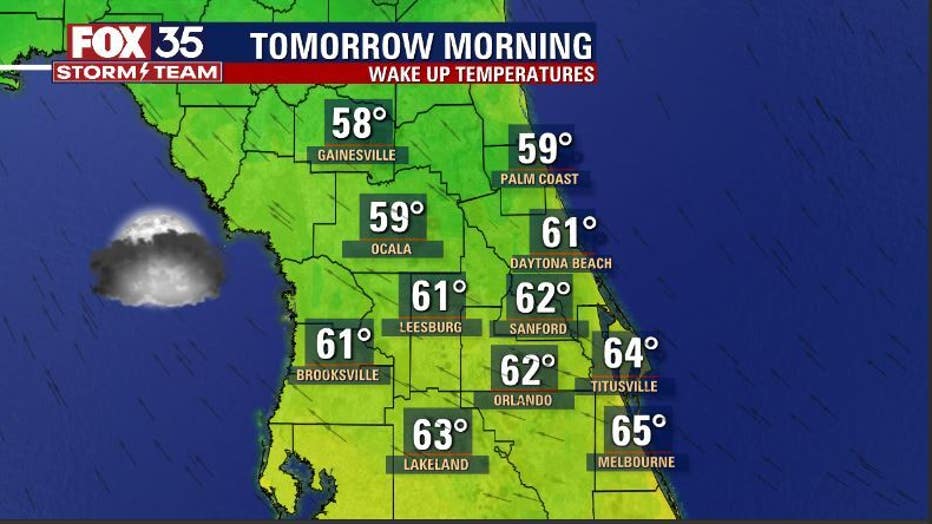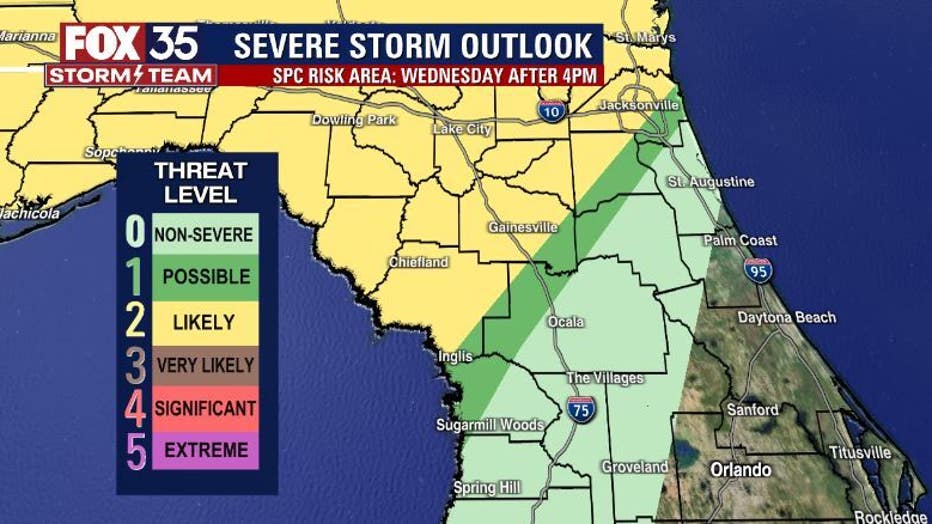 BEACHES:
Beaches look great with mixed skies and an easterly breeze. Temps hang near 70 or so by the afternoon. Water temps are in the 60s, rip current risk is low. Surf shows at 1-2' today as a modest north wind swell courses into the surf zone.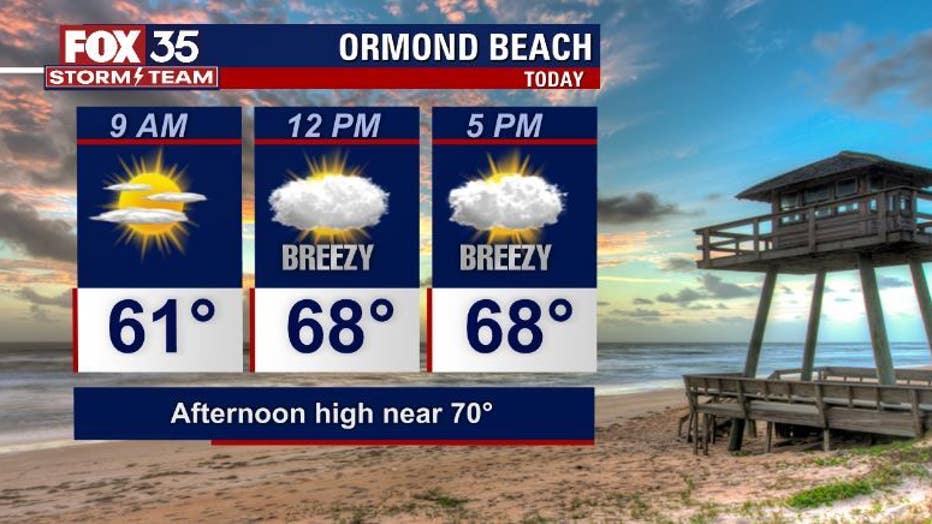 THEME PARKS:
You'll need a jacket to start your day at the theme parks. Afternoon highs reaching low-mid 70s under a canopy of mixed skies, dry all day.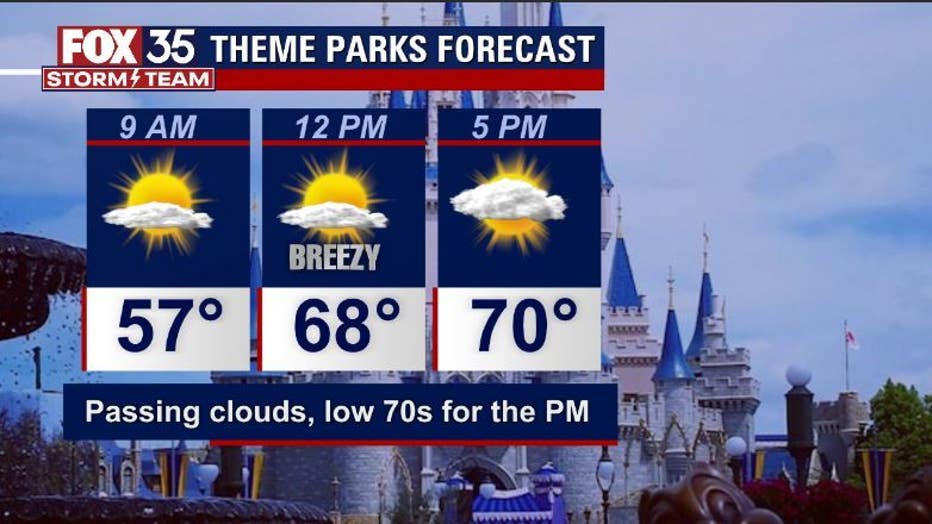 OUTLOOK:
A LEVEL 3 VERY LIKELY mode of severe weather will be possible in these areas. Impacts will include damaging winds and a small threat for tornadoes. The severe weather risk shifts through the Florida Panhandle and into the Northern Florida Peninsula on Wednesday. The FOX 35 STORM TEAM has issued a FOX 35 STORM ALERT DAY for Wednesday afternoon, after 4 p.m., as the northern parts of the viewing area labeled a "LEVEL-2 LIKELY" risk/mode of severe weather at that time.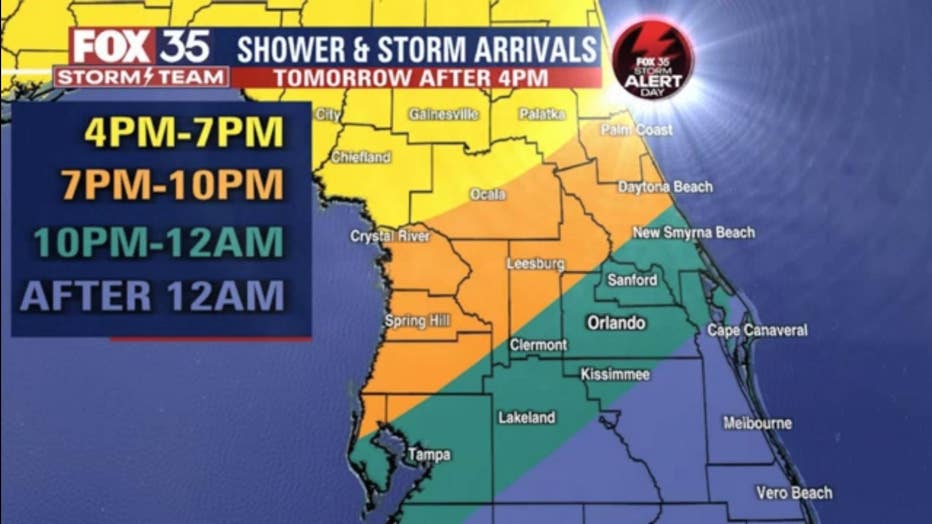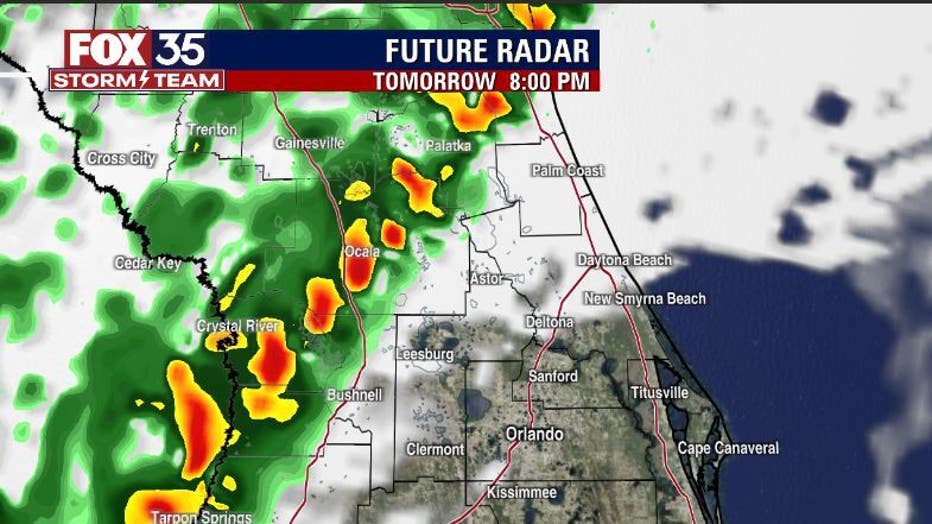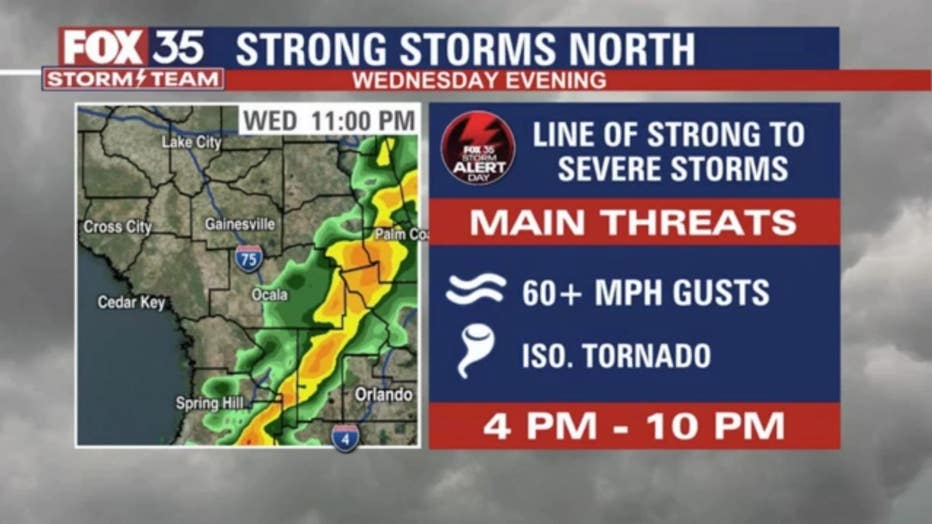 Impacts could include damaging wind gusts, heavy rain, and lightning. There is a small threat for a tornado. Closer to Orlando, storms are also possible Wednesday evening, but most forecast models are not bringing severe storms into the Metro. We'll be tracking regardless! Expect a drop in temps late week behind the front with highs returning to the 60s and lows in the 40s.