Three arrested in connection to brutal beating of special-education student caught on camera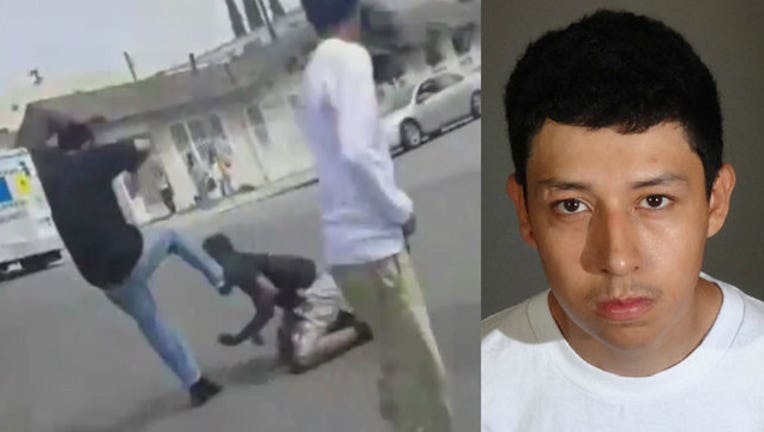 article
LONG BEACH, Calif. (FOX 11) - Police arrested three people on Tuesday in connection to the brutal beating of a special-education student in Long Beach, and detectives believe additional suspects may exist.
Bryan Blancas, an 18-year-old resident of Long Beach, along with a 16-year-old and a 17-year-old male juvenile were taken into custody after a battery report, which was later determined to be an assault with a deadly weapon. 
The group is accused of attacking a student last Wednesday at E. 16th Street and Long Beach Boulevard, near the Poly Academy of Achievers and Leaders, authorities said. Videos of the assault quickly began to circulate on social media.
Related: VIDEO: Brutal beating of special education student caught on camera in Long Beach
The mother of the alleged student, who said that the group behind the attack asked her son where he was from, which is known in the streets of Los Angeles as a lethal gang challenge about gang affiliations and is often asked before shootings or beatings.
The victim's mother believes that her African-American son was targeted because of the color of his skin, and claimed that the attackers were Latino.
Blancas was booked on attempted murder and participation in a felony street gang and is being held on $1,040,000 bail at the Long Beach City Jail. Both juvenile suspects have been booked for assault with a deadly weapon that is not a firearm and are being held at Los Padrinos Juvenile Hall.
The Long Beach Police Department said that there will be a heightened presence in the area and reminds the community to report any criminal activity directly to police.