Thousands come together for 4.9K Community Rainbow Run to honor victims of Pulse attack
ORLANDO, Fla. - It's been almost six years since 49 people lost their lives in the Pulse nightclub terror attack in Orlando. On Saturday, thousands of people came together for the 4.9K Community Rainbow Run at Wadeview Park to honor those affected by the June 12, 2016 tragedy.
Orange County Sheriff John Mina sounded the horn to start the run under cloudy skies. Organizers say nearly 3,000 runners hit the pavement in downtown Orlando for the event.
"For us it's a great way to kick-off remembrance week to bring this community together in an uplifting way and to be together before the ceremony on June 12," said Barbara Poma, executive director of the onePULSE Foundation.
More than 600 people took part virtually from around the world. There were also more than 60 vendors, among them were Patience and Alex Murray. Patience survived the Pulse attack, but Alex's sister Akyra died in the shooting.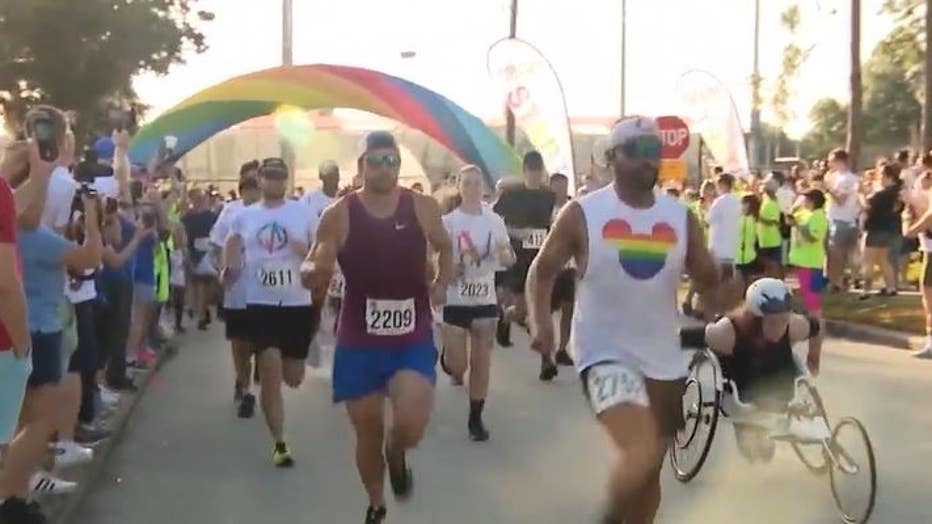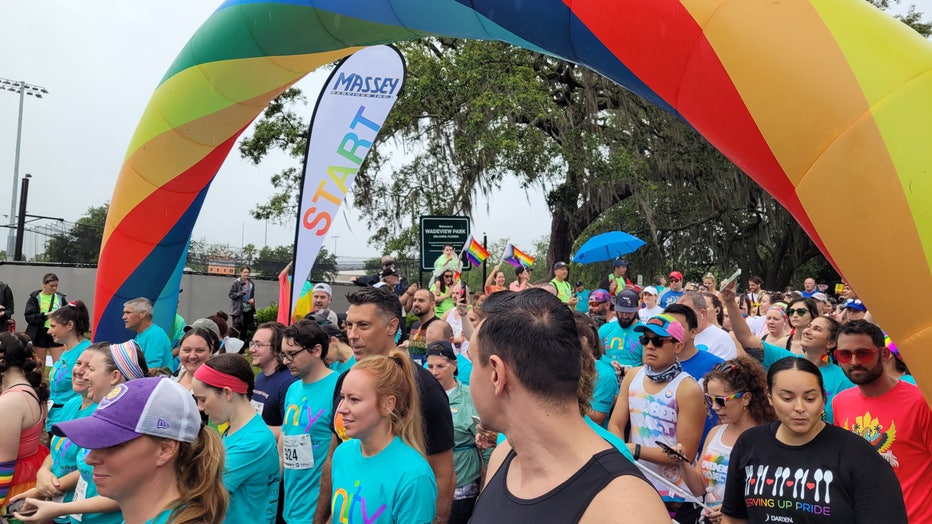 "It's amazing to see people out here, rain or shine. It is amazing. Everyone's out here smiling, they know what they got to do today, run or walk, whatever it may be, just to support each other and that's an amazing thing. I love Orlando for that," Murray said.
Orlando's law enforcement community was also there to commemorate the 49 lost during the Pulse tragedy.
"Our first responders are always, always out here to support our community," said Orlando Police Deputy Chief James Young, "those who responded that night, as well as those who continue to support out community in every way."
The 4.9 kilometer race is the first event of a week-long commemoration of the deadly mass shooting that happened in 2016. 
Organizers hope to raise $350,000 from Saturday's race. All proceeds go to the onePULSE Foundation and the Pulse memorial museum.