'The time has come': Winter Park installs new tower clock in Central Park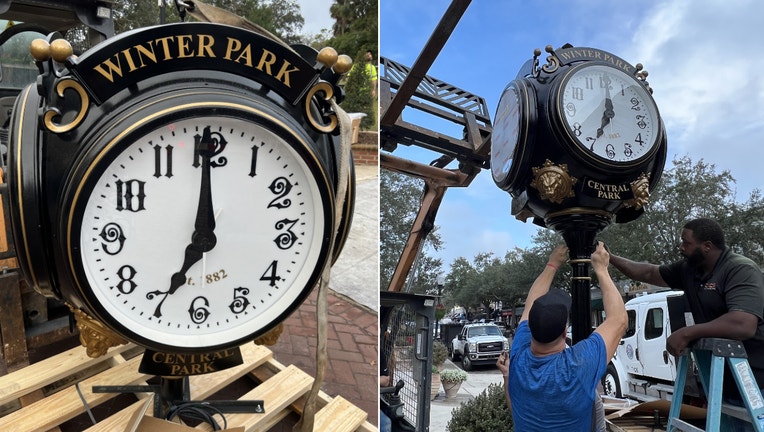 article
LAKE MARY, Fla. - "The TIME has come," the City of Winter Park wrote on its Facebook page announcing the arrival and installation of a new clock by the Public Works Department.
The city's latest timepiece has been placed in Central Park on the corner of Park and Welbourne avenues. 
"Currently, it is 7 o'clock all day long, so don't use this as your marker to get to work on time just yet!" the post read. "She truly is a beauty!"
The City of Winter Park installs a new the arrival and installation of a new tower clock in Central Park by the Public Works Department. [Credit: City of Winter Park]
If the new clock looks familiar, it's because it is a near-replica of the clock tower located at the intersection of Orange and Minnesota avenues at Denning Dr. 
The clock will show the correct time in about a week and the official dedication is scheduled for early February, according to the city.
The clock was made possible through a donation by Winter Park resident Mike Winn. The city said it would share more information on how the timepiece came to be at the dedication ceremony.
"For now, the clock is correct at least twice a day," the city's social media joked.  "So until then, use your wristwatch or the clock above Peterbrooke Chocolatier to keep time on your walks ."