The Dolly Llama: Bubble waffles, artisan ice cream shop opening its first Orlando-area location
WINTER GARDEN, Fla. - Add this to your foodie bucket list: The Dolly Llama, serving up specialty bubble waffles and artisan ice cream, is opening its first Central Florida location this weekend!
The new ice cream shop – which is based out of Los Angeles – is located in the charming town of Winter Garden, Florida. This locally owned and operated franchise is bringing a unique blend of Hong Kong and Belgian flavors to the area, offering a menu full of tasty waffles and sweet treats. 
The grand opening of The Dolly Llama is Saturday, Jan. 7, at noon, and the first 100 guests will receive a free swag bag filled with fun goodies.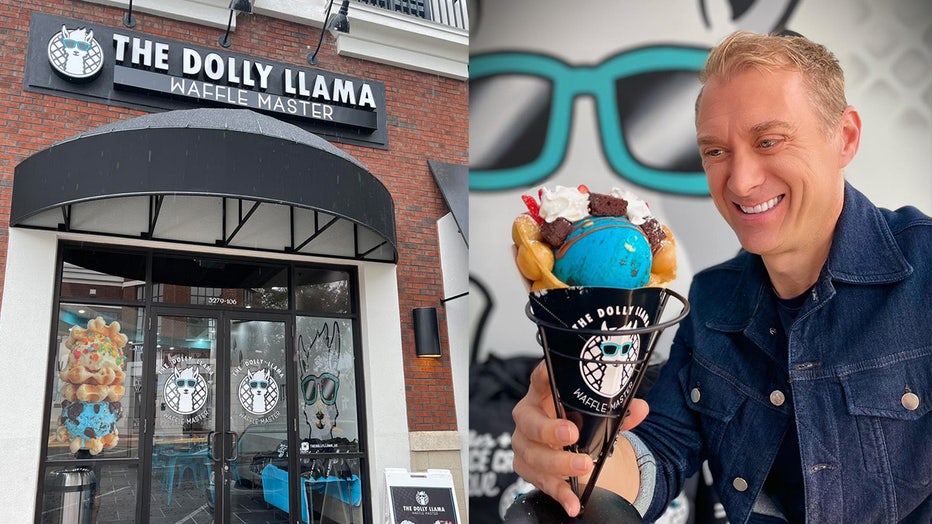 One of the standout items on The Dolly Llama's menu is their signature Hong Kong bubble waffles. These unique waffles are made with a special batter imported from Belgium and cooked to perfection in a special bubble waffle machine. You can enjoy them on their own or topped with a variety of ice cream flavors, like the popular Cookie Monster or Dolly's Dream.
MORE NEWS: SeaWorld, Aquatica offering free admission year-round for some kids
In addition to the bubble waffles, The Dolly Llama also offers a range of classic Belgian waffles, including the Sugar and Spice and the Party Animal. These waffles are made with traditional Belgian batter and served hot and fresh, just like you would find in Belgium.
If waffles aren't your thing, don't worry, The Dolly Llama has plenty of other tasty treats to choose from. You can indulge in one of their luscious ice cream sundaes, like the Llama Gone Nuts, or try one of their mouthwatering milkshakes. And for those with a sweet tooth, there are plenty of cookies, brownies, and other desserts to satisfy your craving.
Don't miss out on the grand opening of The Dolly Llama this Saturday at noon. Stop by and try their delicious waffles and treats, and be sure to visit their website, www.thedollyllamaus.com, to see their full menu and learn more about this exciting new ice cream shop.