Texas family targeted by wannabe thieves in Louisiana while traveling to Orlando
MINDEN, La. - A Texas family traveling to Orlando for a cheerleading competition was targeted by wannabe thieves while stopping at a gas station in Louisiana. 
This happened early Tuesday morning at the Love's Travel Stop in Minden, about 30 miles east of Shreveport.
According to Minden Police Chief Jared McIver, the father and his nine-year-old daughter were inside the convenience store when a 16-year-old boy jumped into the driver's seat of their car. The girl's two older sisters were in the backseats at the time. They screamed and threw items at the boy as he struggled to deactivate the emergency brake.
"The dad immediately bolted out of the store, running towards his car," McIver said.
Shortly after, his daughter followed after him, and that's when another 16-year-old boy, the driver of the getaway car, ran the girl over.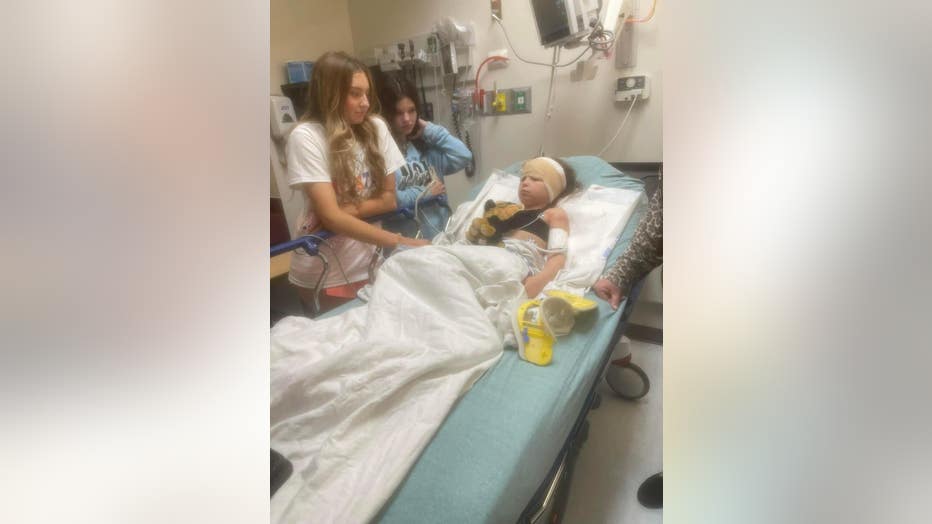 "It was a terrible, horrific sight to watch," McIver said, after watching the unreleased surveillance video. "He runs over the little girl, takes off, picks the other suspect up, and then they flee the scene."
The girl suffered several broken bones along with some bumps and bruises but is expected to be OK.
"This is a very rare occurrence for our city as far as having a carjacking, kidnapping, [or] anything of this nature. This is not something that happens here," McIver said.
All three girls were supposed to compete at the Allstar World Championship at the Orange County Convention Center, which begins Thursday. 
Their team, Liberty Cheer and Gymnastics in Midlothian, Texas, said on Facebook it's dedicating its performances to the three sisters.
As of Wednesday evening, both 16-year-old suspects, the alleged attempted carjacker and the getaway driver, remained in custody.