Teacher pressing charges against student in alleged battery case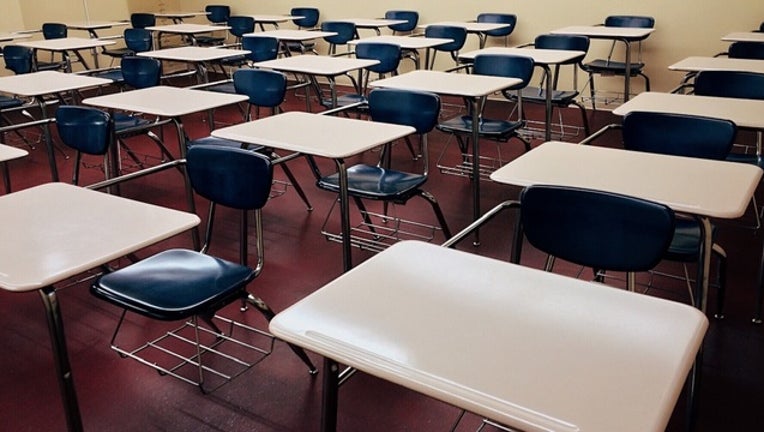 DELAND, Fla. (FOX 35 ORLANDO) - The Volusia County Sheriff's Office says it is investigation claims that a student punched a teacher.
That teacher, at Woodward Elementary School in DeLand, told deputies that she wants to press charges against a 10-year-old student.  According to the incident report, the teacher told investigators that the child threw a textbook on the ground in class, and when she asked the student to pick it up, she said she was punched in the hand.  Other children reportedly witnessed the incident.
Volusia County union leaders say, sadly, this is not out of the norm. 
"What we've noticed recently is there's an increase in student violence that's being perpetuated on teachers and educational support personnel as well," said Elizabeth Albert, with Volusia United Educators. "This is a disturbing trend, but it's becoming more and more common." 
Albert said she thinks the solution lies is in Tallahassee with Florida lawmakers.  She is calling on the legislators to provide more help for mental health issues into schools.  
"We need certified mental health providers to fill those gaps, so that we as teachers and support staff can do the academic side," she said. 
In this Volusia County case, deputies say the teacher told them that this student has become physical with staff members before. 
The Volusia County School District responded with a statement, which reads, "We are aware of the allegations. School administration is looking into the situation."