Palm Coast standoff ends hours later in shooting; woman hurt, 2 rescued
PALM COAST, Fla. - A woman has died after an hours-long standoff at a home in Flagler County on Sunday, according to the Flagler County Sheriff's Office.
Deputies were called early Sunday to a home within the Palm Coast Plantation community, a waterfront neighborhood north of Daytona Beach, regarding an armed domestic situation.
Sheriff Rick Staly said a woman was holding her husband at gunpoint inside the home. A teenager was also inside the home at the time.
The husband and teenager were able to escape shortly after the standoff began, he said.
Deputies and crisis negotiators then spent several hours trying to communicate with the woman inside the home and deescalate the situation. However, Staly said the woman would not communicate with them.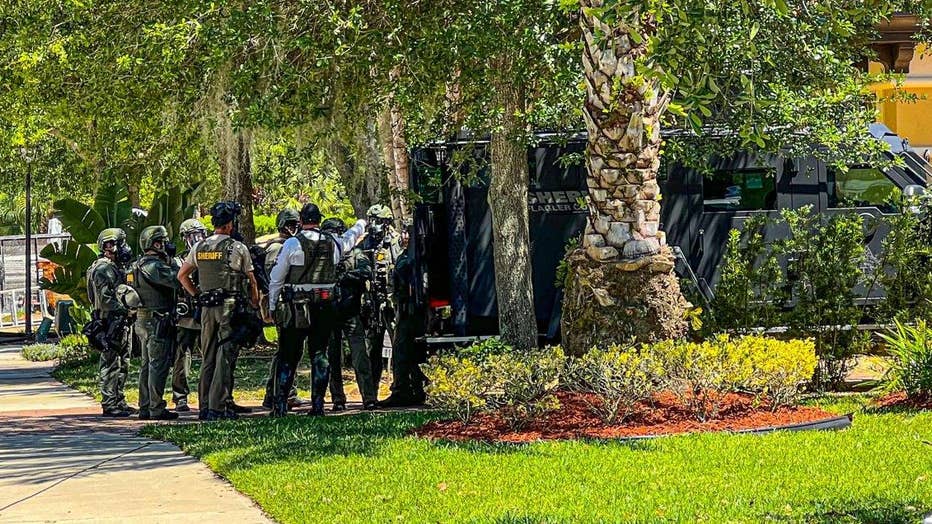 A woman has died after apparently shooting herself, ending an hours-long standoff situation in Palm Coast Plantation, north of Daytona Beach. Photo submitted via Flagler County Sheriff's Office.
Sunday afternoon, the woman shot herself in front of deputies, according to Flagler County Sheriff's Office. She was taken to the hospital and died, officials said.
Her name has not been released.
FCSO said deputies did attempt to disarm the woman with non-lethal equipment, including robots, drones, and tear gas.
"Our prayers go out to the family as this is a sad and difficult time for everyone involved," Sheriff Staly said in a statement late Sunday.
Roadways in the neighborhood were closed for several hours and some homes were evacuated because of the ongoing situation. All roadways have since reopened.