Florida election officials are being sent fentanyl-laced letters, FBI says: How they're staying safe
SEMINOLE COUNTY, Fla. - In recent years, election officials have been sent anthrax, received direct death threats, and have had their home addresses leaked. Now, the FBI says they have to be on the lookout for fentanyl.
The FBI warned Supervisors of Elections that fentanyl-laced letters had been sent to elections offices in Georgia, California, Washington, Oregon, and Nevada. 
Now, election offices are stepping up their security. In Seminole County, Supervisor Chris Anderson asked the Fire Department to stock the office with Naloxone – the life-saving medication that reverses opioid overdose.
"The best thing I can do as a supervisor of elections is to make sure that people here are prepared and that they are safe as they come here to ensure that every voice counts," said Anderson. 
Beyond that, he wants to do CPR and defibrillator training for all of his staff. And for poll workers, he's thinking about putting them through some active shooter training. He's got new safety measures in place for handling the mail, too.
"We put in very basic protocols like, okay, now when you're handling the mail, make sure you have on gloves and a mask. Make sure that you don't rub your eyes or something like that. But if that happens, we're prepared to address it."
Volusia County's Supervisor of Elections, Lisa Lewis, said in a statement, "We are being proactive and working with our Sheriff. We have masks and gloves on hand and will be receiving NARCAN. We are always cautious when opening mail. We've had scares in the past, for instance, anthrax. Our office is well underway in preparation for the 2024 election cycle. We have not received any letters to date."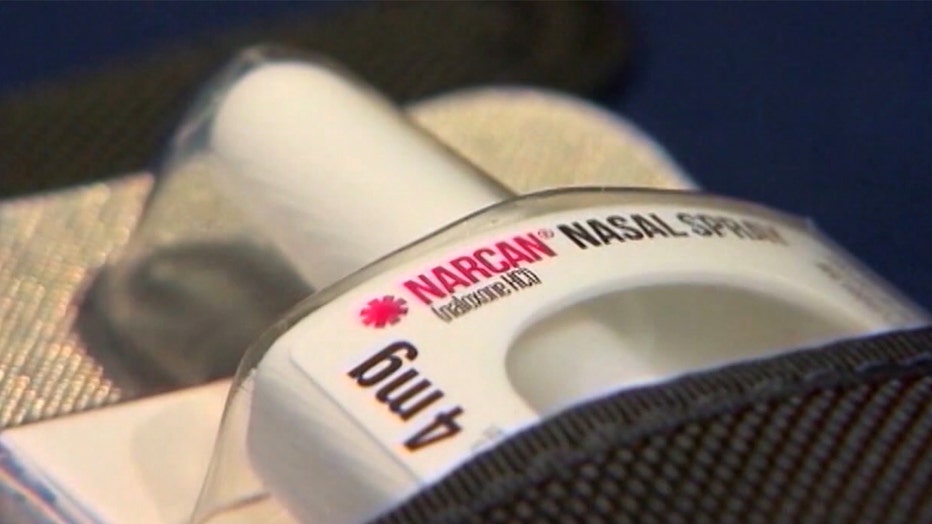 In Brevard County, the Supervisor's team said, "Yes, we are aware of the suspicious letters being sent to elections offices in at least five states and are fortunate our office has not received similar letters. All staff has been briefed with the latest information we have, and our office is following recommendations from county, state, and federal authorities."
Lake County Supervisor Alan Hays says he's thinking about getting Narcan for his office.
MORE HEADLINES:
"I think it's a very despicable action on the part of these people that are trying to make a statement of some sort," said Supervisor Hays.
He said he couldn't reveal the details of his security plan, but says he's certainly got one.
"There are certain things that we don't want to tell because people might say, Oh, well, here's how I can get around that and still get my dastardly deed accomplished?" he explained. "It's just a hideous behavior on their part. And yet it's the world in which we find ourselves today, unfortunately. So we have to be prepared."
He says the threats have been driving people out of election offices. 
"We've had several supervisors over the last three years here in Florida that have left the business," explained Supervisor Hays. "It's very unfortunate, but I don't blame them."
A study out of Rutgers Medical School says you can't overdose on fentanyl just by touching it. Doctor Lewis Nelson co-published that report.
"You will not be poisoned by helping someone who has overdosed," emphasized Dr. Lewis.
Dr. Lewis and the Supervisors of Elections who FOX 35 spoke with all agree – they'd rather be safe than sorry.
"We're not medical professionals here, so it's better to have and not need than to need and not have," said Supervisor Anderson. "I sit here as a former law enforcement officer saying, I know that this works."