Students block street for prom photo as cops get in on the fun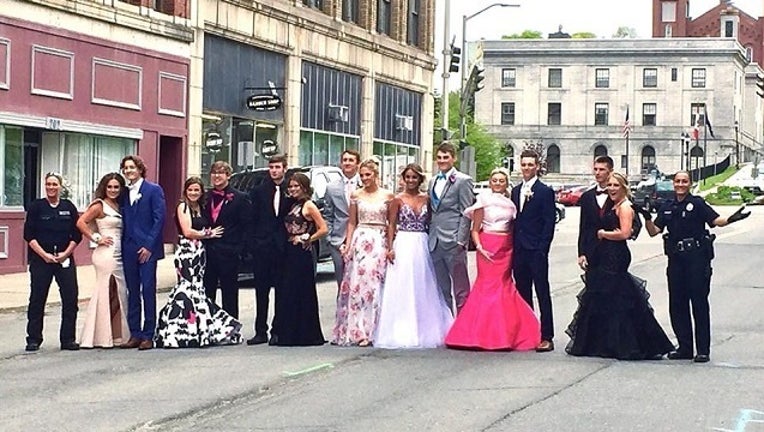 article
(FOX NEWS) -- When a group of high school students was reported to police in Maine for blocking a street to take prom photos, cops made their way to the scene — and decided to get in on the fun.
"What do you do when someone calls the cops about Hermon High School students blocking Bangor's Exchange Street for a prom photo?" the Bangor Police Department asked on Facebook. "Nothing."
Officer Jamie Fanning and mental health liaison Andrea Carver posed for a photo with the 14 teens. Fanning wore a "classy gun belt and black prom gloves" while Carver donned her "best ballistic vest."
The department told the students to enjoy their prom night, and to "Keep your hands to yourself, leave other people's thing alone, and be kind to one another. We will be here."
Bangor Police posted a similar photo with John Bapst High School students at their prom on Saturday, saying those "prom goers felt left out."
The students posed for a "prom-off" picture with Officers Tom Clarke and Dan Place, who the department said seemingly "tried to dab."
"Look at these great kids allowing cops in their photos," the post read. "A glimpse of your America on a Saturday night."
The Bangor Police Department joked that "prom-offs" are "now a thing."