Sponsored Advertising: MAY IS SKIN CANCER AWARENESS MONTH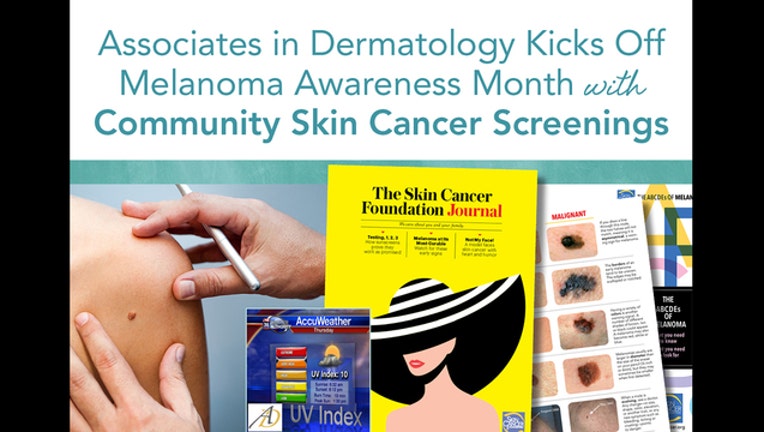 article
Dr. Steppie is the president & medical director of Associates in Dermatology and one of the few dedicated member of the prestigious Amonette Circle from the Skin Cancer Foundation.

Skin cancer rates are skyrocketing, both in the U.S., where more than 3.5 million skin cancers are diagnosed annually, and around the world. It is the most common form of cancer in the United States with more new cases than the combined incidence of cancers of the breast, prostate, lung and colon.

1 in 5 Americans will develop skin cancer in their lifetime.
 
What causes skin cancer?

Skin cancer is a malignant condition that begins with the uncontrolled growth of abnormal cells.

What are the different types of Skin Cancer?
Early detection of skin cancer is key!

Cure rates are high, and recurrence rates are low for cancers that are CAUGHT AND TREATED EARLY. It is important to check for changes in size, shape and color of pigmented areas.

The Skin Cancer foundation highly recommends an annual full-body skin exam by a dermatologist.

To schedule a consultation, call 800.827.SKIN or visit us at www.DermOrlando.com
For driving directions, visit our Office Locations page and find the Associates in Dermatology office nearest you. To schedule an appointment visit Request Appointment page
*Facts provided by the Skin Cancer Foundation and American Academy of Dermatology.

DISCLAIMER: The information provided is intended solely for educational purposes. It is not to be used for medical diagnostic purposes and is not intended to serve as a recommendation for treatment and/or management of any medical condition.