'Southern Pride Ride' supporting Confederate flag causes controversy in Marion Co .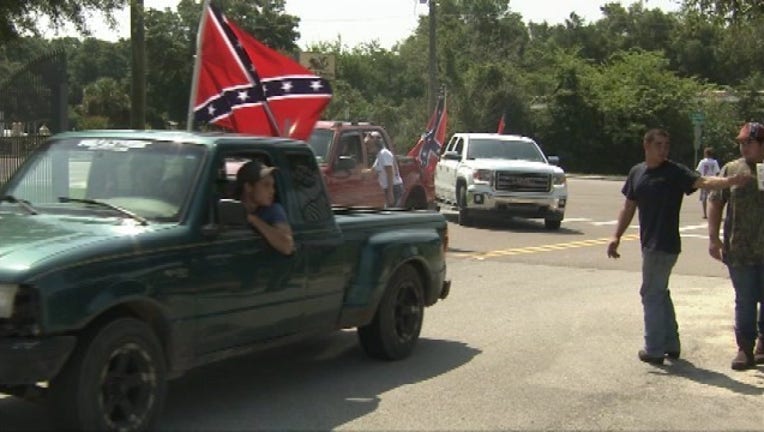 article
Marion County has been getting national attention since the Confederate flag was taken down and then raised back up at the McPherson Governmental Complex last week.
Supporters of the flag rolled into the "Southern Pride Ride" in Ocala Sunday where tempered flared between a driver and people at the rally.
Officials say nearly 2,000 people showed up to support the Confederate flag.
The "Southern Pride Ride" had a parade of vehicles including motorcycles and plenty of Confederate flags.
Supporters say the flag is not a symbol of racism.
    
Ocala Police say there were shots fired in a nearby neighborhood as the Pride Ride came through.
No one was hurt.