South Carolina man wins $150K Powerball prize, donates it all to charity
A South Carolina man who was one number away from the Powerball jackpot donated his $150,000 lottery prize to charity, lottery officials said.
The South Carolina Lottery said the Greenville man, who wants to remain anonymous, bought a quick pick ticket for the Jan. 16 Powerball drawing. He matched four out of five numbers and the red Powerball, and paid an extra dollar for PowerPlay, tripling his $50,000 to $150,000.
Lottery officials didn't name the charity the man donated to, only that it's in Upstate South Carolina and that he gave all of his winnings.
"I hit enough to make someone happy," he told lottery officials.
RELATED: Cafeteria worker 'fell to my knees' after winning $2M scratch-off prize
The odds of winning $50,000 by matching four white ball numbers and the red Powerball number are 1 in 913,129, according to the South Carolina Lottery. The odds of a 3X multiplier being selected are 1 in 3.23 when the jackpot is more than $150 million.
READ MORE: 18-year-old wins $48 million with her very first lottery ticket
The convenience store where the man purchased the ticket also got a $1,500 commission.
Single ticket wins 5th largest Powerball jackpot in history
On Monday, Feb. 6, a single ticket sold at a grocery store in Auburn, Washington, won $747 million, the fifth largest Powerball jackpot in history and the ninth largest jackpot in lottery history.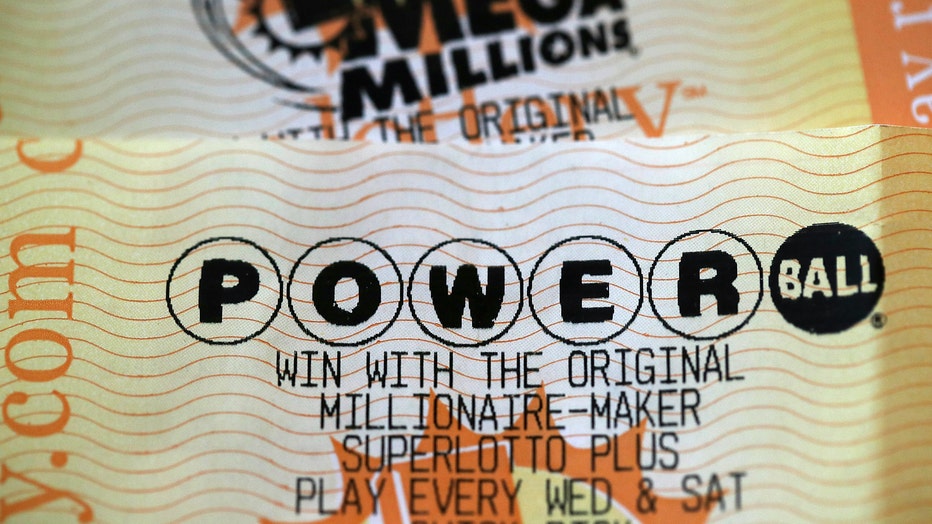 Powerball and Mega Millions lottery tickets are displayed on January 3, 2018 in San Anselmo, California (Photo by Justin Sullivan/Getty Images)
Fred Meyer, which is owned by Kroger, received a $50,000 commission for selling the winning ticket and donated it all to a local food bank.
The win drawn on Feb. 6 was the first Powerball jackpot win since Nov. 19.