Some Volusia and Flagler County citizens call for presidential impeachment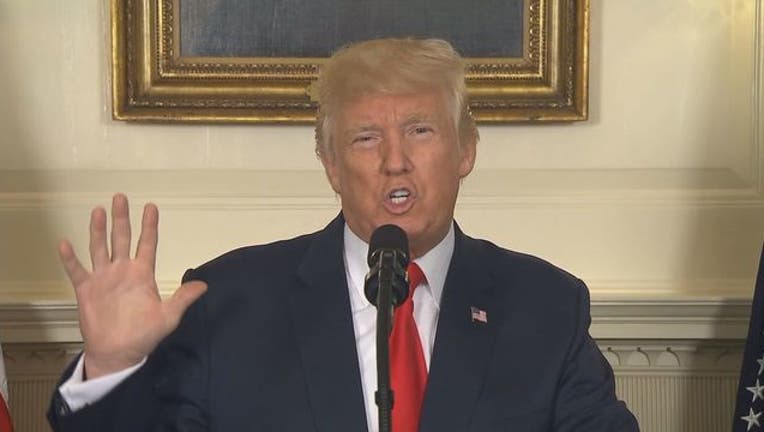 article
DAYTONA BEACH, Fla. (WOFL FOX 35) - Some residents in Volusia and Flagler county are tired of President Donald Trump.
Referencing numerous impeachable offenses, local residents gathered peacefully on Friday with signs and American flags to show support for a presidential transition.
"The president is violating the Constitution's Emoluments Clause by profiting from private business deals with foreign governments," said Greg Spradlin, an organizer of Indivisible Daytona. "He committed treason by working with the Russian government during the presidential campaign. He is guilty of obstruction of justice through his attempts to thwart the FBI probe. These are impeachable offenses. He also lacks the stability, character, and integrity required of a president."
Citizens also have had enough of presidential refusal to condemn white supremacy, dangerous North Korea rhetoric on Twitter, unconscionable treatment of immigrants, and much more. 
Some Volusia and Flagler county residents are even calling on their members of Congress to support impeachment or for the Cabinet of the United States to apply the 25th Amendment. And of course, the President's resignation would also be welcomed.