Slow progress in Florida beach town after Hurricane Michael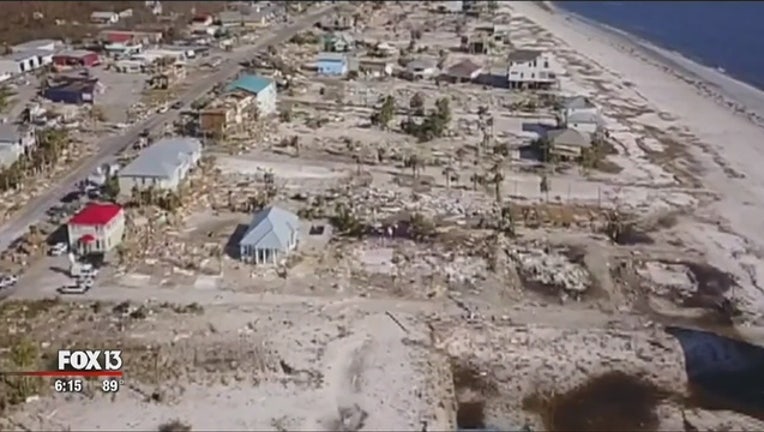 article
MEXICO BEACH, Fla. (AP) - Rebuilding is a slow process in a Florida Panhandle beach town devastated by Hurricane Michael, officials say.
The hurricane made landfall Oct. 10 near Mexico Beach with 155 mph (250 kph) winds and a strong storm surge.
Essential services, including power and water, have been restored, and some local businesses have reopened.
But Mayor Al Cathey tells The News Herald that two months after the storm, just 500 out of the town's 2,700 dwellings are habitable.
"The remainder were either substantially damaged and or are uninhabitable at this time," according to a statement from Cathey. "For example, Mexico Beach has 10 condominium buildings which all survived the storm and are not substantially damaged, but need major repairs" to roofs, water and sewer pipes and fire sprinkler systems.
It could be May before those condos are available for occupancy, and some residences will take much longer, Cathey said.
The city has put a moratorium on new construction projects while officials assess building codes and other regulations. They also have to rebuild nearly all public buildings and parks in the city.
Early next year, the city will start envisioning its future, the mayor's statement said.
"Virtually everyone in Mexico Beach agrees that the city should retain its position of an authentic, small-town, family-oriented beach community that residents and guests have always loved," Cathey said.
___
Information from: The (Panama City, Fla.) News Herald, http://www.newsherald.com