Service dogs taken from Orlando neighborhood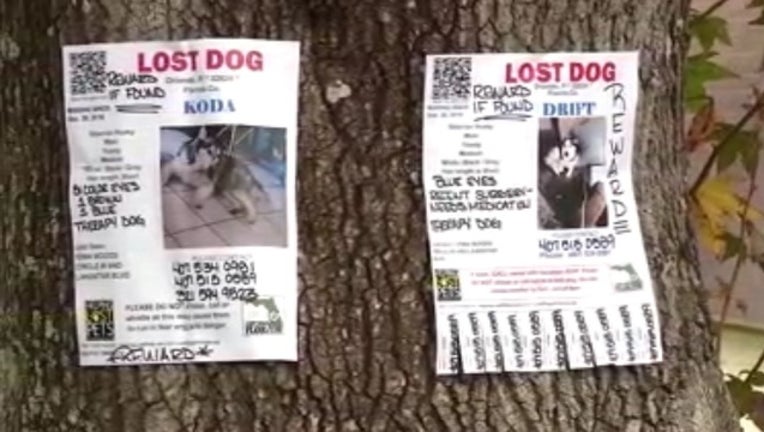 article
MEADOW WOODS, Fla. (WOFL FOX 35) - A family is looking for two service dogs after they were taken from an Orlando neighborhood.
Orange County deputies are investigating the case as grand theft, as the two dogs are worth about $3,000. 
Edwin Jacobo said his two Siberian Huskies, Drift and Koda, dug themselves out of their yard the day after Christmas. 
The dogs were training to serve as service animals for Jacobo's mother, Liliana, who suffered a stroke in November. 
A neighbor told investigators that she saw a Hispanic male wearing a bright yellow shirt take the dogs away in his gray truck. 
Shortly after Jacobo posted flyers for the missing dogs, a man texted him and asked about a cash reward. 
When Jacobo asked for proof, the man stopped responding. 
"He says, 'If you don't trust me, forget it. I'm going to keep the dogs. They are very, very friendly dogs,'"
The family met with deputies, Friday, to collect surveillance video that may help catch the person responsible. 
Jacobo made a plea for the person to return Koda and Drift unharmed. 
"I'm not going to charge you, just return them and you're free to go. I don't care," he said.