Semi fire stalls traffic on southbound SR-429 in Osceola County
Stream FOX 35 News
OSCEOLA COUNTY, Fla. - A semi truck caught fire Friday morning on State Road 429 in Osceola County, which has shut down the southbound lanes of the freeway, according to the Florida Department of Transportation.
The fire was reported shortly after 6 a.m. on SR 429, before mile marker 4.
Video from SKYFOX showed a semi-trailer with significant burn damage to its trailer, and first responders on scene. It was not immediately known how the fire started or whether anyone was injured. It's also unknown what the semi was hauling, if anything.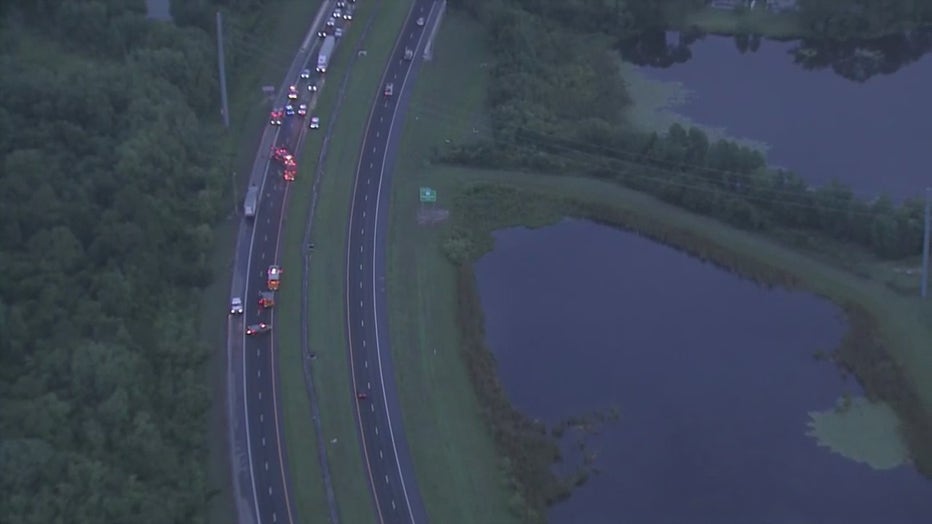 It's not known when the southbound lanes of the freeway would reopen.