SeaWorld posts 3Q loss of $79.2 million
ORLANDO, Fla. (AP) - SeaWorld Entertainment Inc. (SEAS) on Thursday reported a third-quarter loss of $79.2 million, after reporting a profit in the same period a year earlier.  
The Orlando, Florida-based company said it had a loss of $1.01 per share. Losses, adjusted for severance costs and non-recurring costs, came to 96 cents per share.  
The results missed Wall Street expectations. The average estimate of seven analysts surveyed by Zacks Investment Research was for a loss of 92 cents per share.  Park attendance was also reportedly down by roughly 80%.
RELATED: SeaWorld lays off nearly 1,900 employees at Orlando parks, report says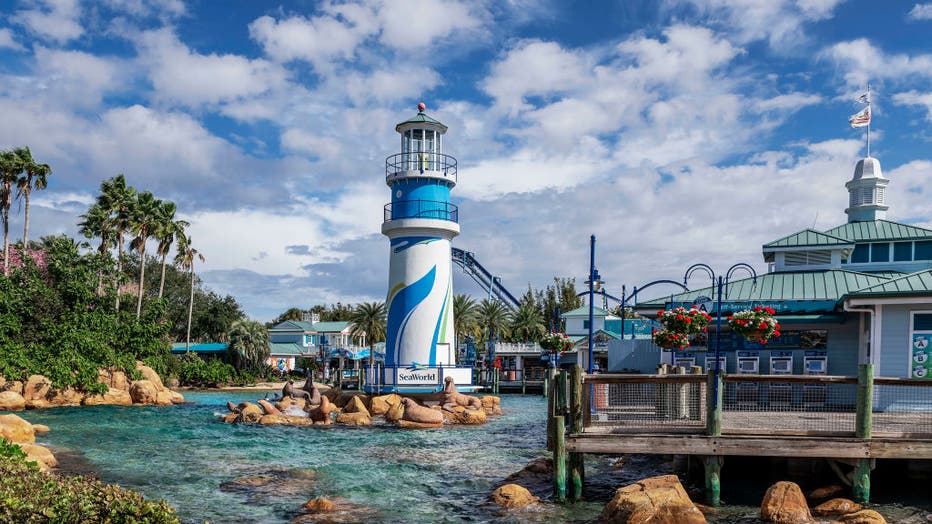 SEAWORLD, ORLANDO, FLORIDA, UNITED STATES - 2019/01/23: Seaworld marine park, Orlando Florida, USA. (Photo by John Greim/LightRocket via Getty Images)
"Business is way down. Last year at this time, they had 8.2 million visitors, this year 1.6 million visitors. So that just speaks for itself. That's how you incur losses," explained Gary Kaltbaum, president of Kaltbaum Capital Management and FOX News Business Contributor.
While Disney and Universal have streaming services and other businesses as sources of revenue, whereas SeaWorld profits primarily from its parks.
The theme park operator posted revenue of $106.1 million in the period, beating Street forecasts. Seven analysts surveyed by Zacks expected $92.4 million.  
SeaWorld shares have declined 26% since the beginning of the year. The stock has declined slightly more than 9% in the last 12 months.  Still, Kaltbaum believes the company can ride out this downturn brought on by the coronavirus pandemic.
"They've got some pretty decent backing behind them," Kaltbaum said. "I just think they're counting the days right now where they can open up fully again."