Man accused of murdering Lake Wales mother and her 3 kids shot, killed by officers at Florida motel
LAKE WALES, Fla. - The man accused of murdering a Lake Wales mother and her three children was shot and killed by a law enforcement officer at a motel north of Orlando on Wednesday, according to police. 
Police say Al Joseph Stenson, 38, shot the victims, a 40-year-old mom, her 21-year-old son, her 17-year-old daughter and her 11-year-old daughter in an apartment located at the Sunrise Apartments on Dawnlight Drive and fled around 5 a.m. on Tuesday.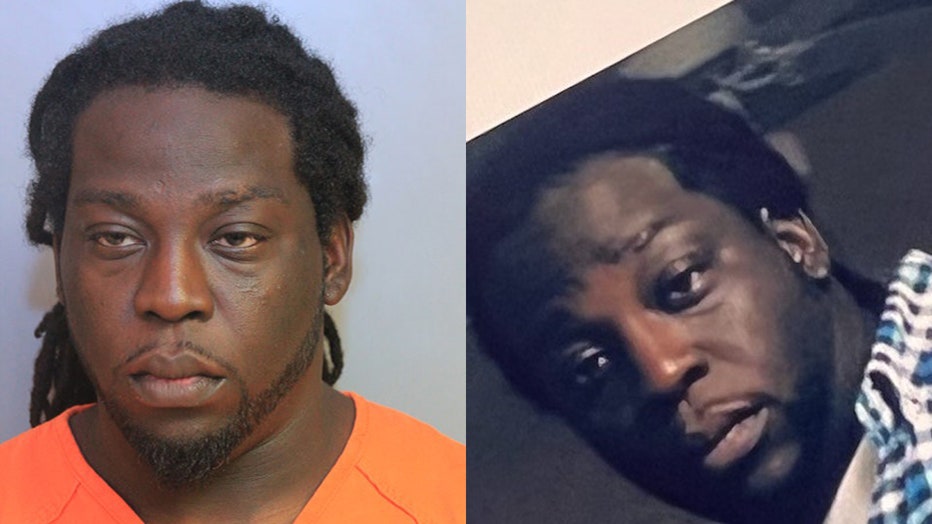 Al Stenson images courtesy of the Lake Wales Police Department
However, police were not called to the scene until shortly before 9 p.m. on Tuesday when the victims were discovered deceased by family members. 
Police immediately began searching for Stenson, who they say is the boyfriend of the woman he killed.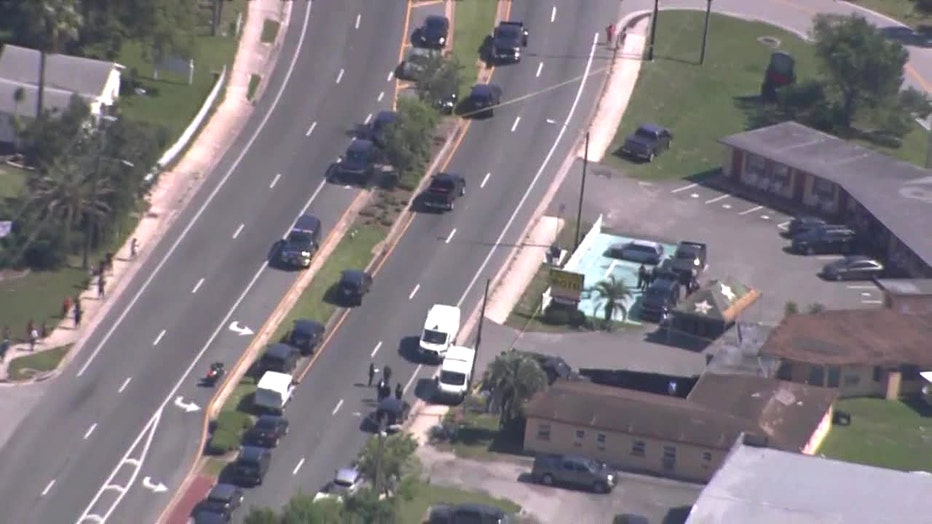 Aerial view of a standoff in Sanford. 
Detectives worked with the Sanford Police Department and the Seminole County Sheriff's Office to track Stenson to the Slumberland motel in Sanford. 
Seminole County Sheriff Dennis Lemma says Stenson's vehicle was parked across the street and detectives saw him walking toward the motel where his brother was staying. 
According to Sheriff Lemma, law enforcement officers were able to make contact with Stenson via cell phone and had been talking to his brother. 
Officers say Stenson made statements that he was going to kill himself or force law enforcement to kill him.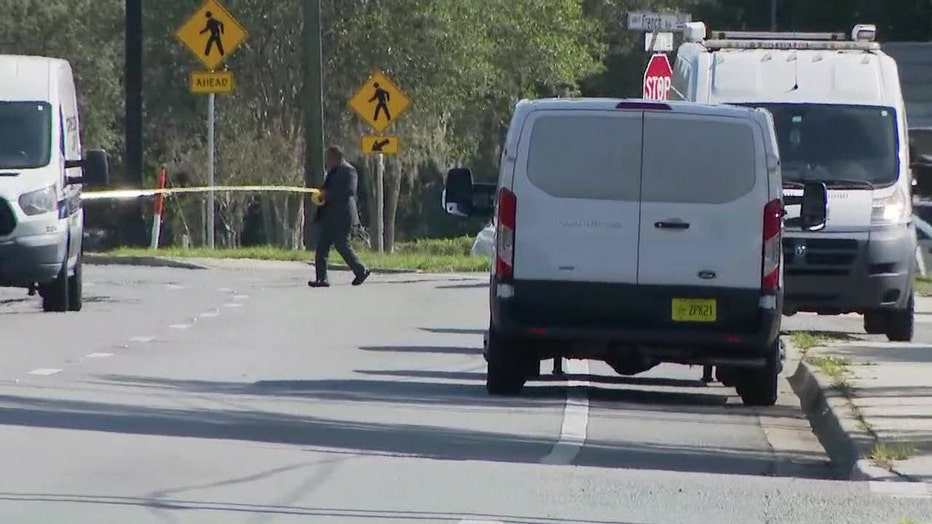 Scene from Sanford standoff.
At one point, the negotiations team was able to get the suspect to exit the motel room, which was next to his brother's room. Officers were able to get the brother out and carried on negotiations with Stenson for hours. 
At one point, Lemma says they were able to talk him into putting down a handgun. As he stepped away from the gun, which was on the ground, the officers deployed a 40mm baton, which is a projectile that is not meant to cause death or serious harm. It did not have much of an impact on Stenson, but officers say he immediately went after the gun that was on the ground. 
The sheriff says he doesn't know if Stenson actually picked up the gun or not, but he was reaching for the firearm when three SWAT members and one specialized officer with the Sanford Police Department fired at Stenson and killed him. 
Neighbors say Stenson is the father of three of the people he killed. They add that while they did not hear any gunshots, but add that the family's dogs were barking all day. 
Neighbors told FOX 13 say the mother was a teacher at an area elementary school, where the 11-year-old was a student. They add that the 17-year-old was set to graduate high school in a few weeks.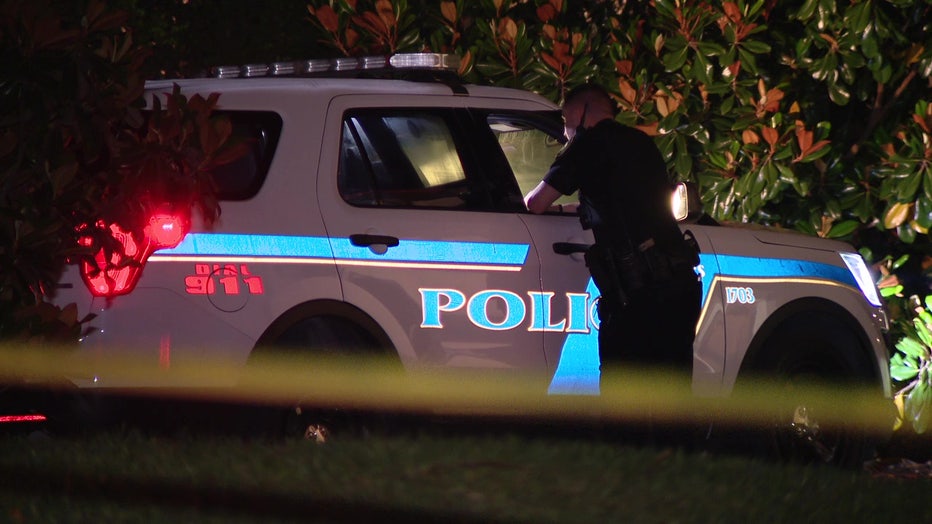 "This is just a tragic situation and our thoughts and prayers, our hearts are broken to see four deceased individuals for absolutely no reason," shared Lake Wales Police Chief Chris Velasquez. 
Police say they have an arrest warrant for Stenson on four counts of first-degree murder and know where he is located. Chief Velasquez says officers are actively trying to take him into custody as of 5:45 a.m. Wednesday morning. 
Police say they are still actively investigating the case.