'It's a miracle': Toddler recovering after wandering from Brooksville home, spending 24 hours outside
BROOKSVILLE, Fla. - A toddler who wandered away from his Brooksville home on Thursday has been safely located approximately 24 hours after he disappeared.  
Hernando County Sheriff Al Nienhuis says JJ Rowland, a 2-year-old boy who vanished Thursday morning while his mother was sleeping was found alive in the woods by a volunteer shortly before 11 a.m. on Friday. 
"I was hoping and praying for a miracle. I certainly was not expecting one but, I think a lot of people were praying and prayer works," shared Sheriff Al Nienhuis.
Sheriff Nienhuis said paramedics will be checking JJ out, but the child was smiling and seemed to be doing well when he was found in the woods near Parrot Middle School about half a mile north of his home. 
"He's definitely going to have something to tell his kids and grandkids about and I'm sure mom and dad are going to keep a closer eye on him from this point forward," the sheriff said.
PREVIOUS: Ground search paused until morning for a 2-year-old Brooksville boy who wandered away from home
Sheriff Nienhuis thanked the more than 500 volunteers who turned up Friday morning to search for JJ. The child, who appeared to be a bit scratched up reportedly kept saying that he just wanted to be with his mom. 
JJ's mother told deputies that she and the boy were settled in for a nap around 9:30 a.m. and when she woke up he was gone. She spent about an hour searching for him before alerting the authorities. 
Law enforcement officials began searching for the toddler around noon on Thursday and suspended the ground search when the sun set. However, the air search continued with infrared devices into the night.  
The Florida Department of Law Enforcement issued a statewide Missing Child Alert for the toddler Friday evening.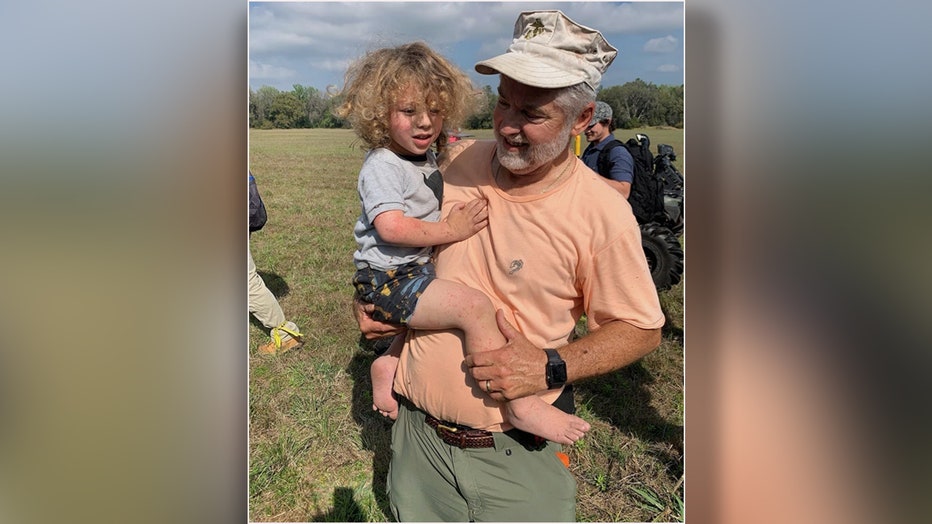 The ground search began again when the sun rose on Fridy with hundreds of volunteers and law enforcement officials scouring the area on foot, on horses and on ATV's. K-9s and helicopters also assisted in the search for JJ. 
Volunteer Heather Brandis traveled from St. Petersburg to help find JJ. She says her children are friends with JJ and were playing with him earlier this week.
"I couldn't imagine ever in the world not looking, ever," she said. 
Volunteers are helping law enforcement search for missing JJ Rowland on Friday. 
Brandis began searching the area near JJ's home around 9 p.m. on Thursday and didn't stop until about 4 a.m. on Friday. 
When she went back to the search area on Friday morning she learned that an overwhelming amount of volunteers turned up to search and was only on site a short while when she got word that JJ had been found alive.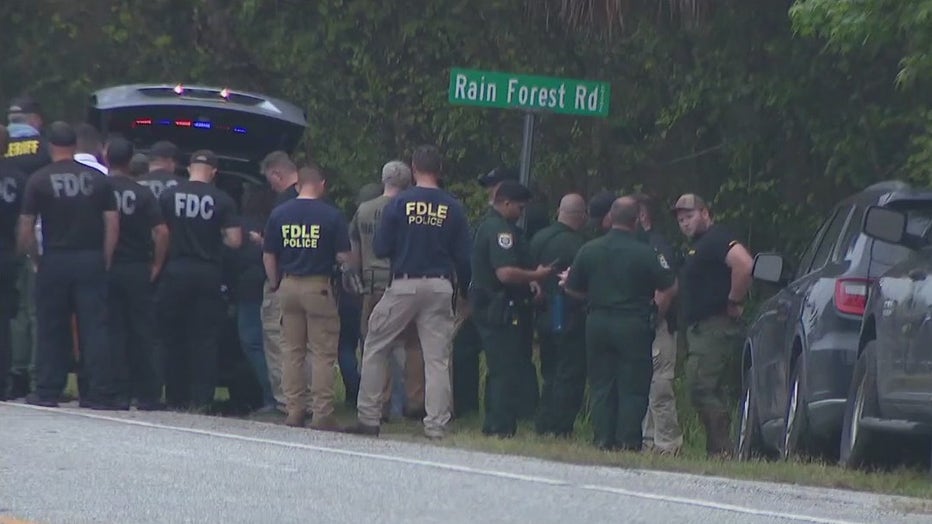 "I'm thrilled!" she exclaimed. 
The sheriff asked the community, who planned to search for the missing boy, to download the free app Map My Tracks to help them search for the toddler. Volunteers also handed out flyers to area businesses.  
By 10 a.m. on Friday, HCSO announced that more than 500 volunteers showed up to help in the search and the agency indicated they did not need any additional people shortly before the child was found alive.