Sanford exploring new modes of transportation like water taxi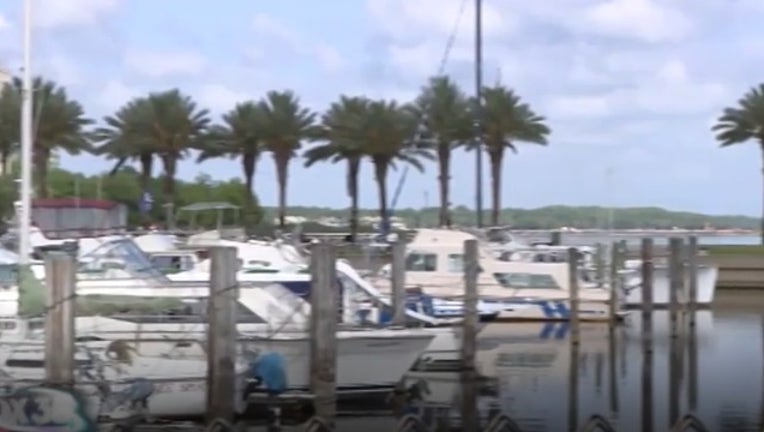 SANFORD, Fla. (FOX 35 ORLANDO) - The city of Sanford is growing, but the parking isn't keeping up. That's why the city is looking to new modes of transportation - even a water taxi - to get folks to Sanford.
Downtown Sanford has a lot to offer from restaurants, bars and specialty shops.
"It is absolutely popping," Jeanine Taylor, owner of Jeanine Taylor Folk Art said. 
There are already alternative options for getting around town from SunRail, Amtrak, the Sanford trolley and biking. But city leaders have a bigger vision of a community that thrives without needing to drive.
"There's multiple problems having everyone drive by themselves downtown," said Ginger Hoke, senior project manager at Neel-Schaffer Inc. "You have parking problems, congestion problems, traffic problems."
That problem is now inspiration.
"SunRail isn't open on the weekends," Hoke said. "Sanford is a destination city and pretty lively on the weekends, so we need people to be able to get here more easily."
A new study from the consulting firm Neel-Schaffer, is laying out the plan for Sanford that would include a water taxi service to transport visitors from Volusia County across Lake Monroe to downtown Sanford.
"I think it would be fun," Colonial Room owner Michelle Simoneaux said. 
Nearby businesses like the Colonial Room restaurant said their customers sometimes struggle to find parking on weekends and like the idea of new foot traffic coming from across the lake.
"Especially since we're just a couple blocks away from the river," Simoneaux said. 
"I mean what better mode of transportation!" Taylor said. "How many communities are on the St. John River?"
City officials said a water taxi may be a few years down the road since it would require approval from state and federal agencies – even the US Coast Guard.
It will all be part of a bigger plan that will be presented to Sanford leaders along with more bike racks, golf cart zones, wider sidewalks and designated drop-off zones for ride sharing.
"It's just wonderful to see people discovering Sanford and not just discovering it – but coming here again and again and again," Taylor said. "They really love the shops and restaurants."