Rookie NFL player pays off layaway debts for 60 Central Florida families
OCALA, Fla. - FA rookie NFL player has paid off the layaway debts for five dozen people at a shopping center store in Florida.
Ulysees Gilbert, a linebacker for the Pittsburgh Steelers, on Monday paid off thousands of dollars in debts for 60 people at a Burlington Coat Factory at the Shady Oaks Shopping Center in Ocala, Florida.
RELATED: Florida police department pays off 26 layaway accounts at Walmart
Gilbert, a Marion County native, graduated from Trinity Catholic High School. He said he got the idea when he saw other professional athletes paying off layaway debts on social media.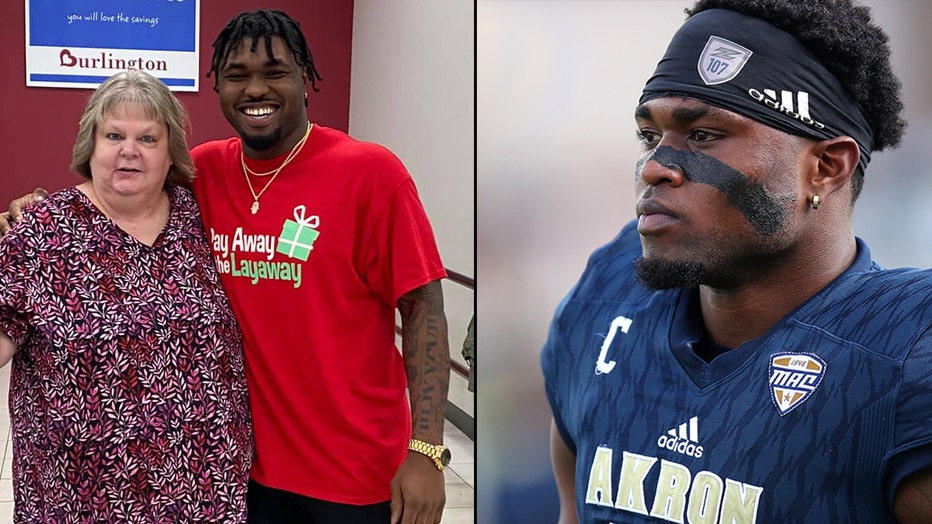 "He's a great guy! He spent a lot of time with the people there," Sheila Graham Plumley told FOX 35 News. "He is from Ocala and said he wanted to give back to his community." 
Mark Shipman, the store manager, said Gilbert's actions were special.
RELATED: Chicago Bears' Khalil Mack pays off 300 holiday layaway accounts at hometown Walmart
"He is a good person," Shipman told the Ocala Star Banner. "You could tell he was doing it for the right reasons, out of the kindness from his heart."  
FOX 35's Danielle Lama spoke to Gilbert about the generous deed. She is the only Central Florida reporter to sit down with the NFL star. He told her that the day was "amazing" and there were "so many hugs, so many smiles, so much laughter."
"I just always wanted to do something for my city. Growing up, they did so much for me. The schools I went to they showed nothing but love," he added. "as long as I have the opportunity to – I want to do this every year."