Super Bowl 'trip of a lifetime': Florida Marine veteran picked for all expenses paid weekend
ORLANDO, Fla. - Retired Marine Corps Maj. Barron Mills has always been a huge football fan.
"My weekend only gets better or worse depending on how the Raiders do," said Barron.
While Barron's favorite NFL team, the Las Vegas Raiders, didn't make the playoffs, he's about to have a "really good" weekend anyway.
Mills is headed to Phoenix on Friday to see the Super Bowl as part of USAA and the NFL's Salute to Service program.  Mills was chosen out of a big group of other veterans.  Raiders star player Darren Waller got to tell Mills about this trip, which will include tickets to the game on Sunday and all kinds of fun during the weekend.
"I guess the feeling was more honor, you know? And just thinking ok this is really cool," said Mills.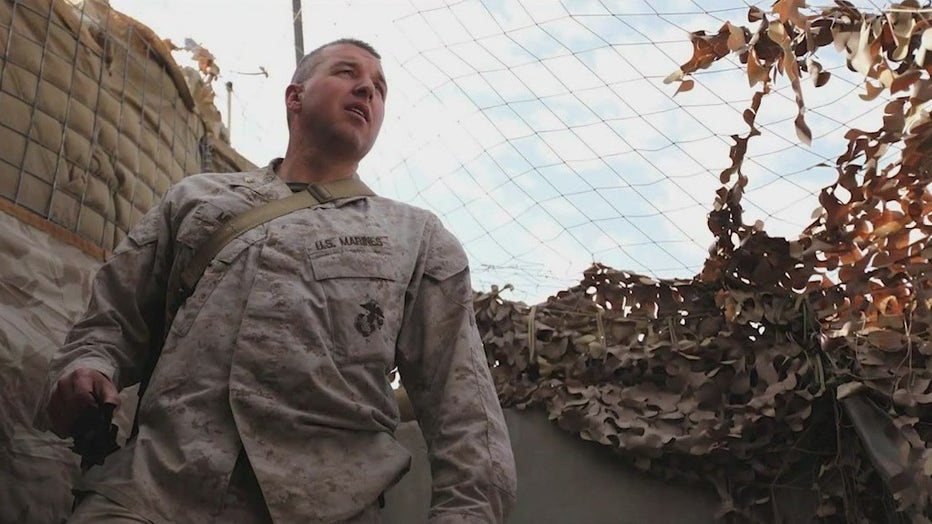 Mills, who now works as the Director of the Industrial Affiliates program at CREOL at UCF, has only been to two NFL games in person, which will make this Sunday extra special.
"I assume [I'll see] some crazy fanatic fans. Probably a lot of celebrity sightings and so forth," said Mills. "The pomp and circumstance. The Super Bowl is three hours, but it's a weekend-long event really."
MORE HEADLINES:
Mills was chosen for this trip because he's an accomplished veteran.  He served 20 years in the Marine Corps as an Infantry Officer, including deployments in Afghanistan, Iraq, and Guantánamo Bay Cuba.
"Those kind of deployments are what you join up for. I mean, everybody has different reasons for joining the military," said Mills. "My dad was 30 years in the Army, so I joined the Marines planning to do a full career. I would say the way it changes you the most is losing friends. I mean every one of those deployments I lost somebody that I knew. And it still sits with you some."
Barron says that part of the reason he enjoys watching Football so much is the escape that it provides. That was never more important to him than during his time when he served overseas.
"Some people get it through exercise; some people get it through watching sports, or other things," said Mills "And at that time, a really good college football game helped me out a lot. It was great."
Now the biggest football game in the world becomes a reward for all that Mills has done over his career.