Reporter, UF graduate dies at 34 after bout of pneumonia
GAINESVILLE, Fla. - Edward Aschoff, a radio and television reporter on college football for ESPN, died Tuesday after a brief illness, according to the network. His death came on Christmas Eve, which was his 34th birthday.
It came as a shock to friends and fans across the country. Aschoff's death came after a recent bout of pneumonia. He was a University of Florida graduate and worked at the Gainesville Sun with Pat Dooley.
"I was walking on the beach in St. Augustine. I literally stopped in my tracks. I was like, 'What? Wait,'" said Dooley, speaking over FaceTime with Fox 35. "He was almost like a son to me. We got along really well. The thing about Edward was he had no real ego but would work his tail off to get whatever was good for the paper."
Pneumonia is a common infection in the lungs, caused by bacteria. It's easy to overcome but it can be deadly. 
"You just don't see it that often," said Dr. Matthew Knight. Dr. Knight says it's usually more serious in children or older adults. He says if a seemingly healthy, younger adult dies of pneumonia, there are often other contributing health issues. "Pneumonia is one of those things that not only can get you in and of itself, but can also cause other problems with other organ systems," said Dr. Knight. 
Details about Aschoff's death are still unclear. But Dr. Knight says since the flu can lead to pneumonia, he encourages everyone to get a flu shot and to ask your doctor if you're eligible for a pneumonia vaccine. He also says pay attention to symptoms like a cough that won't go away and get treatment early. If you are diagnosed with pneumonia, rest, eat well and drink lots of fluids because "unfortunately really rare things happen to people."
That's something Pat Dooley knows all too well, after testing with Aschoff in the last few days.
"There wasn't any indication that anything was that seriously wrong with him. To get the news was devastating."
In an Instagram post earlier this month, Aschoff disclosed he had recently caught pneumonia. The post was dated Dec. 4, just days after Aschoff worked the Michigan-Ohio State game for the network.
"Having pneumonia is pretty terrible. Like the absolute worst," he wrote. "But it helps having this sweet angel taking care of you even when she's risking getting this soul-crushing illness herself." The post included a photo of Aschoff's fiancee, Katy Berteau. The couple had planned to marry in April 2020, according to the network.
Aschoff was a native of Oxford, Miss., and graduated from the University of Florida in 2008, according to ESPN. After working at The Gainsville Sun, where he covered the University of Florida Gators, he joined ESPN's Atlanta office in 2011 to cover SEC football.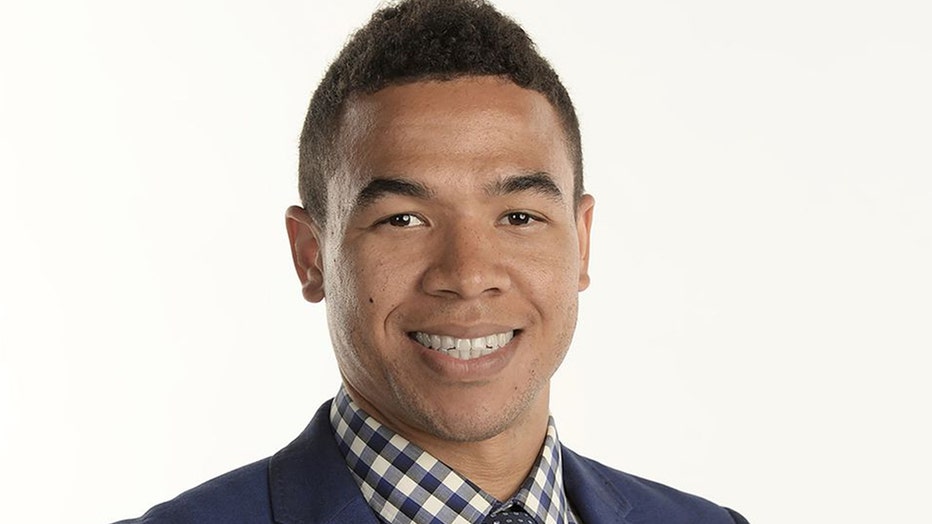 Starting in 2017, Aschoff was based in Los Angeles and began receiving more nationally focused assignments, the network reported, and was a contributor to the network's website, its flagship "SportsCenter" television program and other broadcasts.