Red Cross announces national blood shortage, 'emergency need' for donations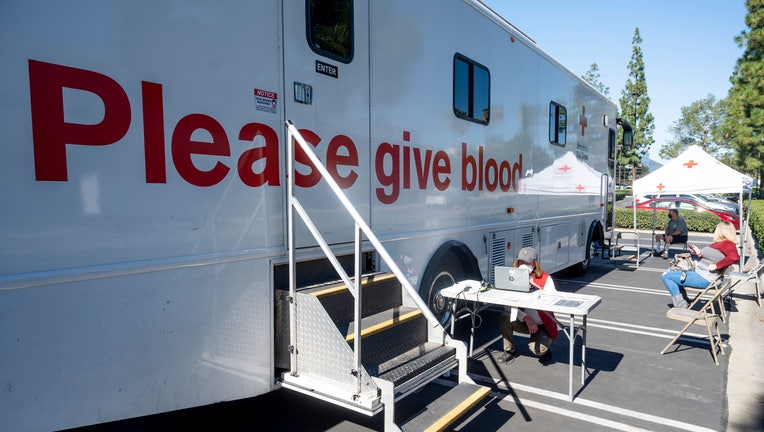 article
The American Red Cross is in dire need of blood, and there's an "emergency need" for platelet donors and Type O donations, the organization announced this week.
According to the Red Cross, which provides roughly 40% of the nation's blood supply, the critical shortage comes after back-to-back months of "climate-driven disasters" and a nearly 25% drop in donations in August. 
Hurricane Lee could exacerbate the problem more if the Red Cross isn't able to collect blood products because of weather. During Hurricane Idalia in August, more than 700 units of blood and platelets went uncollected, the Red Cross says.
READ MORE: These are the 3 vaccines doctors hope will block fall 'tripledemic'
"For so many patients living with urgent medical care needs, crises don't stop with natural disasters," Dr. Pampee Young, chief medical officer for the American Red Cross, said in a news release. "In fact, in some instances the stress of a disaster can lead to a medical crisis for some individuals battling sickle cell disease. The need for blood is constant. Every two seconds, someone in the U.S. needs blood---an often-invisible emergency that the rest of the world doesn't see behind closed hospital doors. Now, that urgency has only heightened."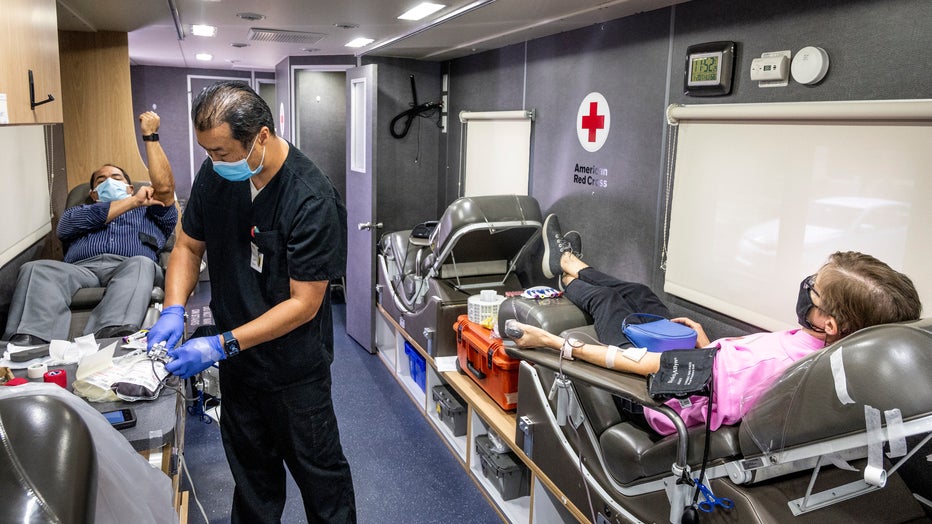 Fullerton, CA - January 20: A nurse draws blood from two people at an American Red Cross bloodmobile in Fullerton, California. January 20, 2022. The American Red Cross is facing a critical shortage of donated blood. (Photo by Paul Bersebach/MediaNews
The American Red Cross attributes the steep drop in donations last month to one of the busiest travel seasons on record, coupled with back-to-school activities. They're asking donors of all blood types to make an appointment to give blood or platelets.
"Right now, blood product distributions to hospitals are outpacing the number of blood donations," the Red Cross said.
Donors can use the Red Cross Blood App, visit RedCrossBlood.org or call 1-800-RED CROSS (1-800-733-2767).