Prince Harry announces 2016 trip to Orlando for Invictus Games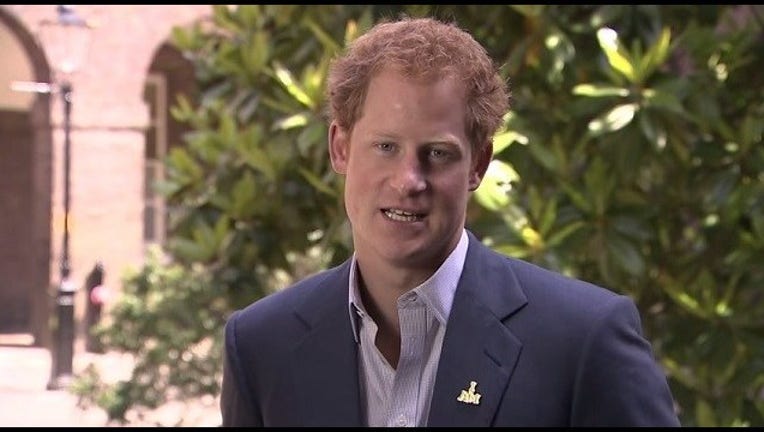 article
Prince Harry announced from London via video Tuesday morning that the second Invictus Games will be held May 8-12, 2016, at the ESPN Wide World of
Sports Complex at the Walt Disney World Resort in Lake Buena Vista. 
The Invictus Games is the only international adaptive sporting event for injured active duty and veteran service members.
 
The Invictus Games uses the power of sport to inspire recovery, support rehabilitation and generate a wider understanding and respect of all those who serve their country as well as their families and caregivers.
Invictus Games Orlando 2016 will bring together more than 400 competitors from up to14 nations to compete in 10 sports – archery, cycling, indoor rowing, sitting volleyball, swimming, track and field, triathlon, wheelchair basketball, wheelchair rugby and wheelchair tennis.
"The power of sports and competition has proven to me that I am still the same person I was before injury. No matter what comes I will face that adversity and come out on top, Unconquered," said U.S. Army Sergeant Ryan McIntosh, a winner of three medals in London in 2014, including one gold. McIntosh was also the MVP for a celebrity wheelchair rugby match that included Prince Harry.
Following a visit to the U.S.-based Warrior Games, Prince Harry was inspired to create an expanded international version and founded the first Invictus Games hosted in London in 2014.
The Invictus Games Foundation awarded the 2016 Games to Orlando because of the area's great tourism infrastructure and Disney's outstanding sporting facilities. The Orlando area also has a large veteran population and is home to the Orlando VA Medical Center, which serves over 90,000 veterans.
"I am absolutely delighted to announce that the United States has taken up the challenge and will host the next Invictus Games near Orlando, Florida," said Prince Harry. "I can't wait to see the American public supporting these inspirational men and women at the next Games. And what better place to host such a great family event than Orlando."