Poll: Voters support making it harder to raise taxes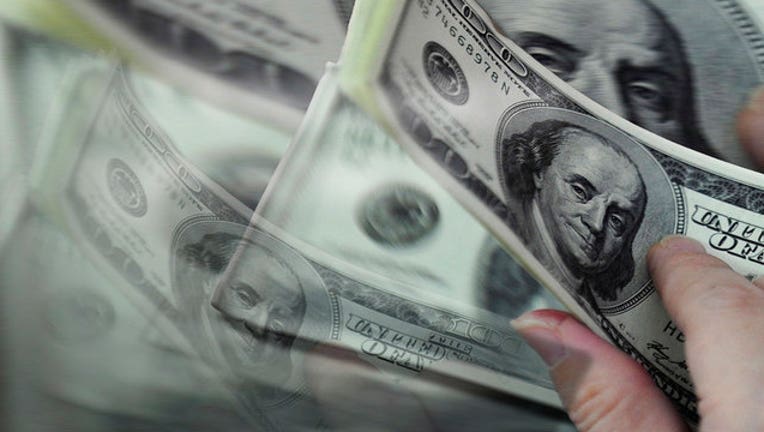 article
TALLAHASSEE, Fla. (NSF) - Backed by Gov. Rick Scott and other Republican leaders, a proposed constitutional amendment that would make it harder for the Legislature to raise taxes and fees appears to have broad voter support, a new poll shows.
Lawmakers last week approved a proposed constitutional amendment that, if passed by voters, would require two-thirds votes by the House and Senate to raise taxes and fees in the future. The proposal will go on the November general-election ballot.
While lawmakers were considering the issue, the Tallahassee-based firm Clearview Research polled voters on a largely identical proposal being considered by the state Constitution Revision Commission. The poll found that 64 percent of likely voters support the proposal, while only 29 percent oppose it.
"This is a clear and easy-to-understand measure that seems to have enough support to pass, and without an organized campaign to defeat it, likely will," Clearview Research President Steve Vancore said in releasing the poll results Wednesday.
Scott and House Speaker Richard Corcoran, R-Land O' Lakes, spearheaded efforts to put the proposed constitutional amendment on the November ballot. Under current law, lawmakers can generally raise taxes and fees by majority votes.
After the Senate signed off on the proposed constitutional amendment last week, Scott issued a statement saying he looks "forward to this important amendment being on the ballot to protect families from unfair tax increases."
But the proposal drew opposition from some lawmakers, such as Sen. Jose Javier Rodriguez, D-Miami, who said it would "tie the hands" of the Legislature in eventually addressing issues such as sea-level rise and climate change.
"This is designed to make it harder for us to deal with those problems," Rodriguez said.
The November ballot could include numerous proposed constitutional amendments, including issues placed on the ballot through citizens' initiatives, the Legislature and the Constitution Revision Commission. Proposed constitutional amendments require approval of 60 percent of voters to pass.
Clearview Research this month polled voters on several of the high-profile proposals pending at the Constitution Revision Commission, which meets every 20 years and has the authority to place measures directly on the ballot. The firm polled 750 likely general-election voters from March 1 through March 7, with the results having a margin of error of 3.58 percentage points.
In addition to the tax proposal, the firm released results Wednesday about proposals that seek to ban greyhound racing and place a "bill of rights" in the state Constitution for residents of nursing homes and assisted living facilities.
The poll indicated voters could be largely split on the greyhound-racing ban, with 45 percent in favor of the idea and 44 percent opposed. But Vancore said the wording of such a ballot measure would be "critical." The proposal before the Constitution Revision Commission, in part, describes a prohibition on "wagering on greyhound or other dog races."
"We know from other work that animal welfare is usually a very popular concept with Florida voters, and a measure that signals it is a proposal to protect dogs would likely have broader support," Vancore said in written comments accompanying the results. "However, the current iteration, while technically correct, almost perfectly splits respondents 45 percent to 44 percent. As such, if the wording does not change, it will likely fail at the ballot. Given this confusion, versus the stated intent during committee discussions, we are relatively confident that changing this approach would have a profound impact on the results."
Carey Theil, executive director of the group GREY2K USA, which has long sought to end greyhound racing in Florida, expressed confidence that voters would approve a ban.
"Our internal polling shows support for phasing out greyhound racing that is well above 60 percent," Theil said in an email Wednesday morning. "Also, our support increases when voters hear arguments from both sides. We have genuine grassroots enthusiasm and are prepared to run a formidable campaign this fall."
The proposal about rights of residents of nursing homes and assisted living facilities appeared to have overwhelming support, with 86 percent of people polled indicating approval. But somewhat like the greyhound proposal, the ballot wording could be important.
In developing the poll, Clearview Research consulted with an election attorney, Glenn Burhans, in writing questions that summarized the proposed amendments. Vancore said the proposal about nursing home and assisted-living facility residents should pass by a "comfortable margin" if the ballot wording is similar to the language used in the poll.
"While there has been much talk about what should or should not be in the Florida Constitution, we see consistent support for the notion that 'rights' of citizens should be included," Vancore said.
The Florida Health Care Association, a major nursing-home group, contends that the proposed constitutional amendment is misleading and is designed to open the door to more lawsuits.
"The proposal claims to strengthen the rights of long term care residents throughout Florida, but in reality it is nothing more than an avaricious ploy by trial lawyers to profit from increased lawsuits against nursing centers," Emmett Reed, the association's executive director, said in a January statement after the proposal was approved by a committee of the Constitution Revision Commission.
Information provided by The News Service of Florida.