Police: Security video released of suspected arsonist at Beefy King
ORLANDO, Fla. - A man was arrested following the fire at Orlando's iconic Beefy King restaurant that forced the location to close for almost a week.
Investigators said this fire was no accident. They credit witnesses and surveillance cameras with capturing the suspected arsonist setting fire to the back of Beefy King Tuesday night around 1:40 a.m. 
In less than 24 hours, Orlando arson investigators and police arrested 36-year-old John Huff on charges of arson for allegedly setting fire to the Beefy King on North Bumby Avenue. The 51-year-old Orlando staple was lucky to not have suffered more serious damage after some folks nearby spotted the flames and called 911.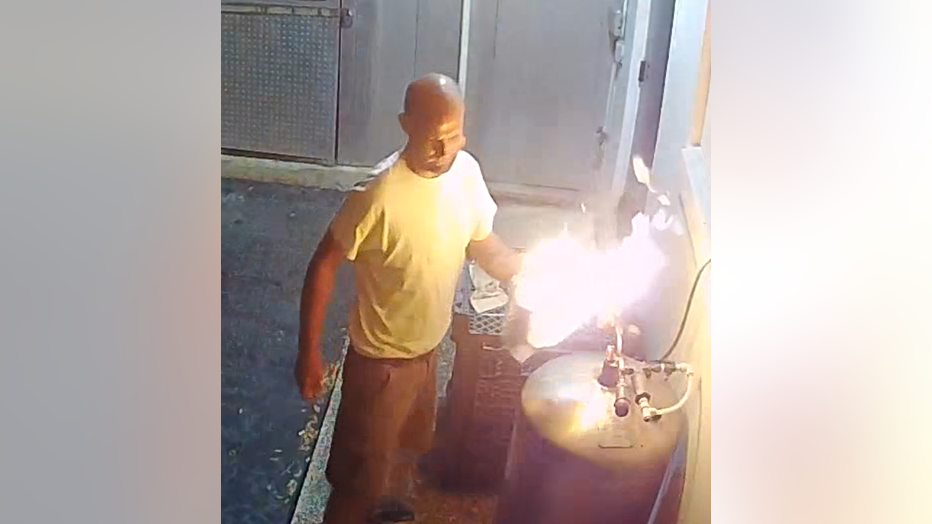 Police said that Huff was trespassed from the Drunken Monkey for a disturbance later in the day. Hours before, employees told authorities they saw him next door behind Beefy King holding lighters.  
Beefy King owner Roland Smith, says he's never seen Huff.
"It wasn't anybody we knew, as far as a customer that had a problem or an ex-employee, or anything like that, it was just a random act of stupidness," said Roland Smith, Beefy King Owner.
Fortunately, no one was injured, but enough damage was done to force the restaurant to close temporarily.
Due to the unforeseen repairs on the inside of the restaurant, the Beefy King will not reopen until Monday.
The family says, they will open the doors with big smiles and lots of gratitude for their patrons.
"We're just gonna clean up and get back to serving beef," Woodrow said. "That's what we do."
Huff went before a judge Wednesday afternoon for arson and criminal mischief charges.