Police: Dancing thief steals tip jar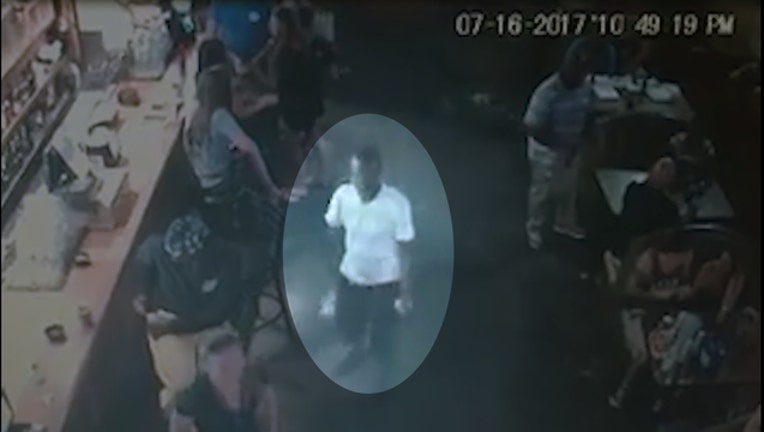 article
SANFORD, Fla. (WOFL FOX 35) - "Don't come back here, because you're not welcome!"  
That's the message bartender Brandon Black has for a man seen dancing in surveillance video recorded at the West End Trading Company Bar.  Police say he stole from a tip jar.
Dubbed the "twinkle two thief," Sanford police officers say, back on July 16, the man in a white shirt and dark shorts danced away after stealing money from one of the tip jars inside the bar.
"I think it's kind of ridiculous that somebody would steal the money we work for," Black tells FOX 35.
Police are asking for the public's help in identifying the man, but to add insult to injury, Black says the dancing thief has been inside the bar before.
"All the times that he comes in, he's really friendly. He always brings us food from places next door. He's always been really nice."
In the surveillance video, you see the man at work: he grabs the jar, looks around to make sure no one's watching, takes the cash and then does an end zone shuffle, before walking out the door.
Police say anywhere from $450 to $600 could've been in the jar on a Sunday night, which is a big loss for employees.
"I just don't know how somebody would be able to do that to somebody that works hard for their money," Black continues.
If you recognize the man, call Sanford Police.</p<iframe></p><p>&nbsp;</p><p>&nbsp;</p>