Officials: Crane collapses on hospital parking garage under construction at AdventHealth Orlando
ORLANDO, Fla. - A crane collapsed at an AdventHealth Orlando construction site on Tuesday while doing a heavy lift, officials said.  Three people were reportedly injured.
One person was being taken away on a stretcher from the scene at Smith Street in Downtown Orlando after FOX 35 crews arrived. 
Early Tuesday evening, inspectors with the Occupational Safety and Health Administration (OSHA) could be seen up a platform several stories high, assessing the collapsed crane and the damaged parking garage under construction. They were looking to determine the cause of the collapse and to see if the parking garage is structurally sound
| SUBSCRIBE TO FOX 35 ON YOUTUBE |
Attorney Brett Bressler's dashboard camera was rolling as he passed the site and caught the collapse in real-time during his commute to work along Interstate 4.  On the ground, a large, red construction crane is mangled from top to bottom and partially wrapped around a few sides of the parking structure. 
Finfrock, the Central Florida-based company overseeing the construction project tells FOX 35 News that Maxim Crane is the owner and operator of the crane and they said it was Maxim that was at the helm at the time of the incident. The crane was erecting a concrete column, picking it up from a truck, and placing it at the top of a parking garage when the crane collapsed.
Reginald Edge was sitting just a couple of hundred feet away from the construction site when he said he realized something was not right.
"You could tell that something happened, cuz it started breaking," he explained. "Then wires starting flying and knocking out other wires. It sounded like gunshots the way it was like all the wires were hitting stuff, like 'Pow! pow! pow!'"
MORE NEWS: Dog the Bounty Hunter leaves search for Brian Laundrie after injury: report
The Orlando Fire Department said it received a call about the collapse around 9:30 a.m. 
"Our first arriving units were able to locate two patients," said an OFD spokesman.  
A third man later checked himself into the hospital with an injury to his elbow.  All three are employees of Finfrock.
One of their men was hit by flying debris.  Another man was injured when power lines came crashing down.  Both were alert and talking
According to their website, Maxim Crane is a crane rental company with more than 60 locations across the country.  No one from Maxim Crane returned to FOX 35 News for comment. 
GET BREAKING NEWS ALERTS in the FOX 35 News app. Download for iOS or Android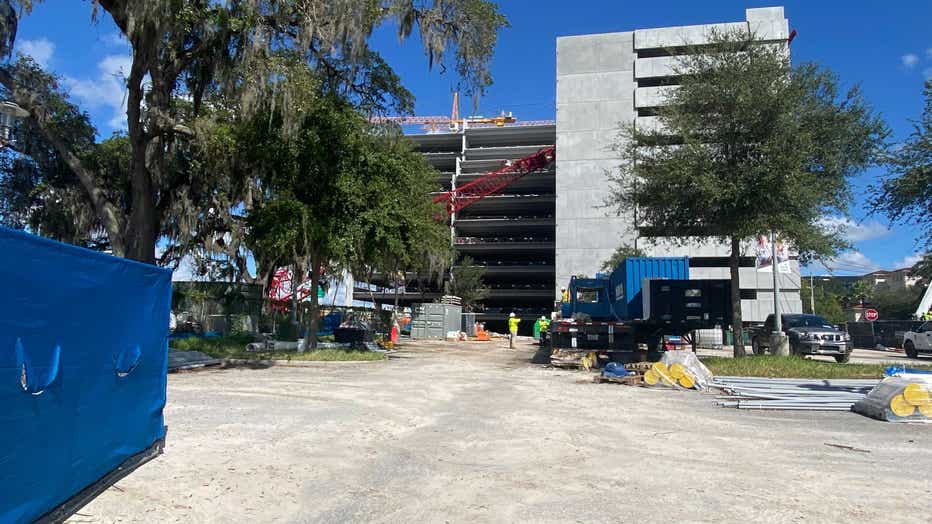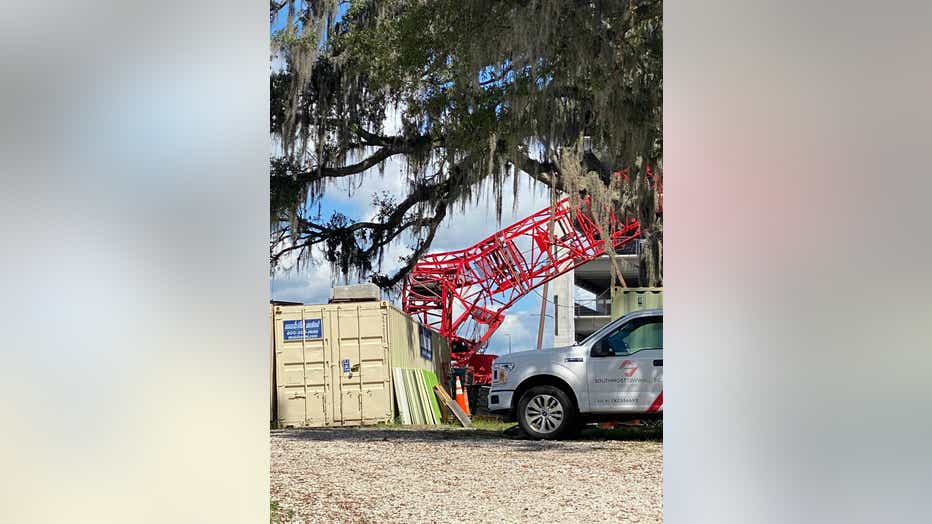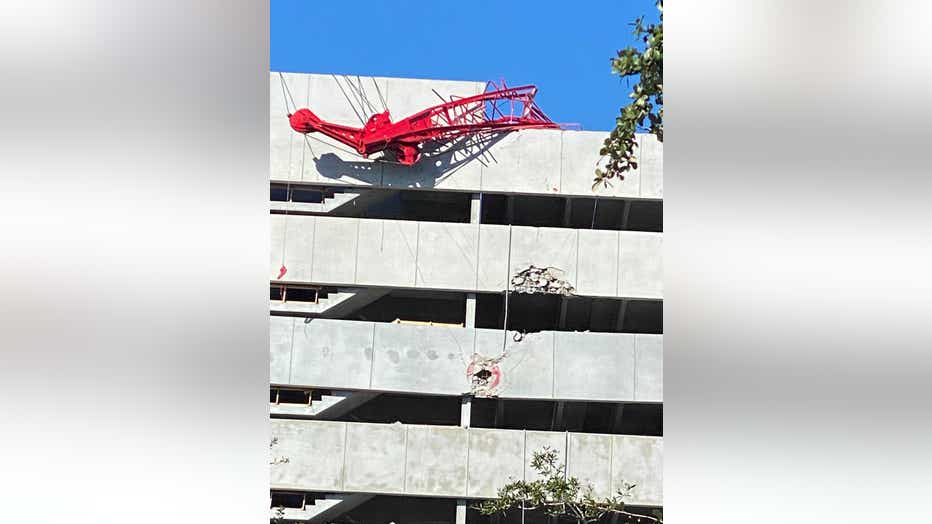 According to OSHA records, this is Maxim Crane's first accident since 2010, when a worker in California lost a finger, injured his head, and dislocated his shoulder while disassembling a crane.
No official word yet on the cause of this crane collapse.  OSHA is investigating. Stay tuned to FOX 35 News for updates on this developing story. 
Watch FOX 35 News for the latest Central Florida headlines.