Photos of American flags in piles at veterans cemetery spark anger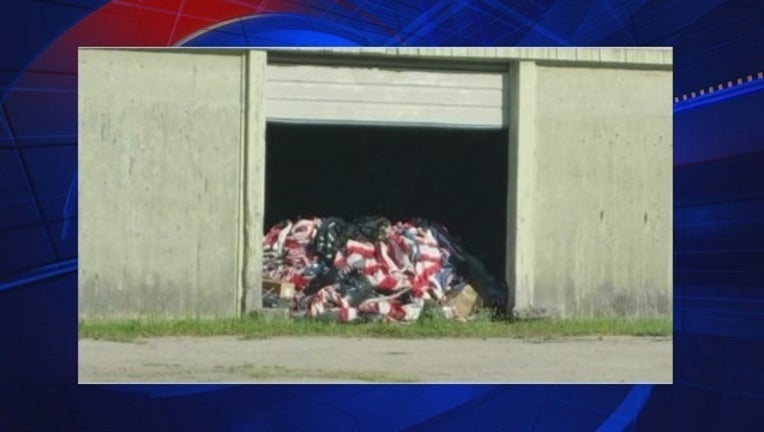 article
Rhode Island's Director of Veterans Affairs said Wednesday he was "speechless" after seeing photos of American flags strewn in a pile, one by a trash bin and one by a shed in a blatant violation of protocol, at a veterans cemetery in Exeter.
Stan Snyzyk posted the photos online Sunday. "These people fought for this country," he told WLNE. "They shed blood, sweat and tears, for every piece of fabric in that flag. My father fought under that banner. And to see them like that is an absolute disgrace and it broke my heart."
Snyzyk reportedly visits his father's grave there every week.
Officials say Americans should dispose of flags no longer fit for display, preferably by burning them.
More information at FOXNews.com.