Palm Bay teacher arrested, accused of pinching toddler's arm for 6 seconds, affidavit says
PALM BAY, Fla. - A teacher at Pineapple Cove Academy in Palm Bay has been arrested and charged with child abuse after a toddler was found with several injuries to his face, neck, and arms.
According to the arrest affidavit, the child was dropped off at the school on Monday, Aug. 21, with no visible injuries. Hours later, however, a teacher noticed that the boy had visible injuries to his face and reported their concerns to the school's director.
Police said the boy had scratches and bruises on his face, neck, and under his armpit.
The school's director reviewed surveillance video, which appeared to show Sherena Budhu, 56, pinch the boy under his arms while attempting to put him down for a nap, according to the arrest report.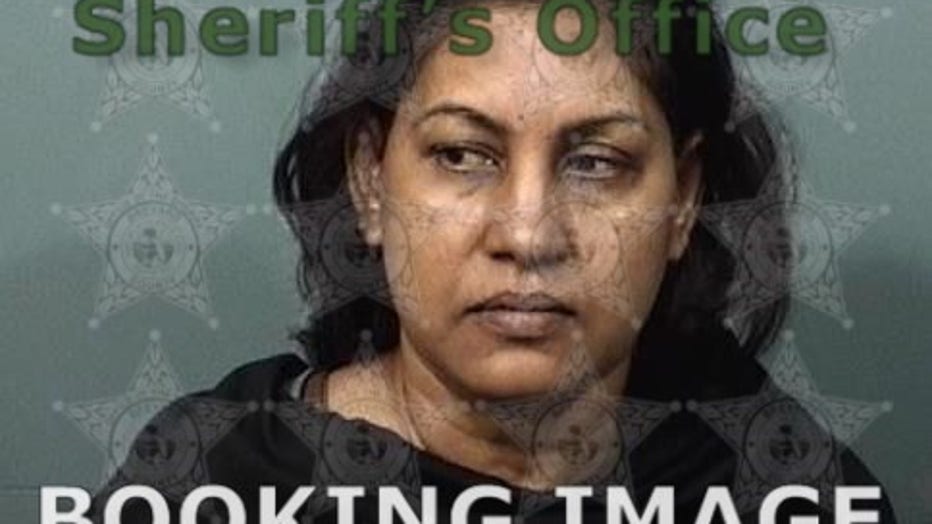 Budhu was immediately sent home, the report said.
"We have been made aware that a teacher allegedly mishandled a child. We immediately reported this incident to the Department of Children & Families. The incident is an ongoing investigation, and we are cooperating with all public officials," the school said in a statement to FOX 35.
"Pineapple Cove Academy has been a part of the Palm Bay/Melbourne community for over 17 years. We have positively impacted the lives of thousands of children and are committed to continuing to provide that positive impact."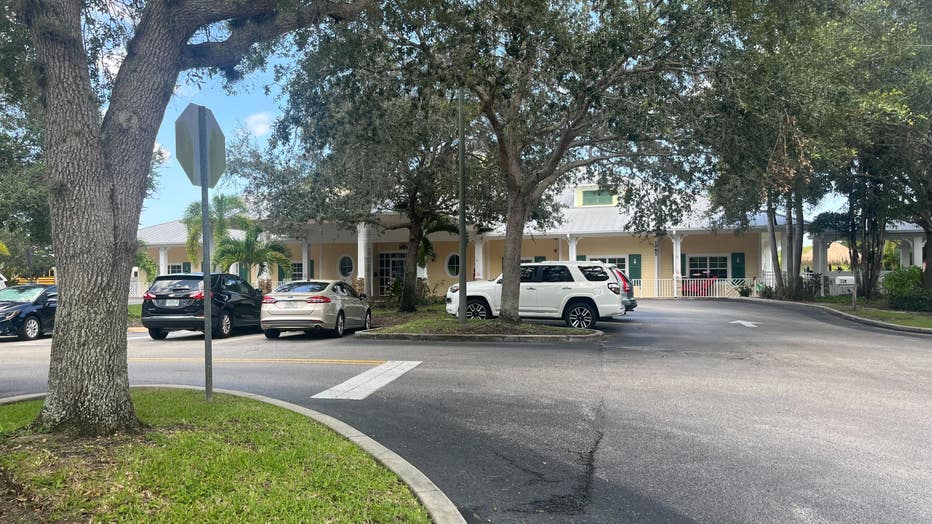 A detective reviewed nearly seven hours of surveillance video, which appeared to show at least three moments where Budhu touched the child:
11:53 a.m. : The boy is seen on video sitting on the teacher's lap. He squirms and attempts to get away, but the teacher turned the boy around, held him under his arms, and "pinches his skin for 6 seconds," the report said.
"Although there is no sound in the video, the victim's facial expressions and movements appear to indicate that he is in distress and crying while he uses both of his hands to push against and away from the defendant's chest," the affidavit states
At 12:49 p.m., the boy is on his cot and appears restless. Budho is alleged seen places her hand under the blanket and "makes a quick, forceful smacking motion towards the victim, appearing to strike him." The boy's arm flinched, the report said.
At 12:50 p.m., the boy raised his head up from the cot and Budhu "forcefully smacks the victim in the face/head," the report said.
The teacher was arrested and booked into jail on one count of aggravated child abuse.
In an interview with detectives, the teacher was shown the surveillance video and denied her actions, the report said. However, when shown the clips of her allegedly smacking the child, she said she was "giving him his pacifier," and described those actions as unacceptable.