Orlando weather: Expect gusty winds across Central Florida this Super Bowl Sunday
ORLANDO, Fla. - Today's high: 67 degrees
Tonight's low: 46 degrees
Main weather concerns: Yesterday's cold front has moved out of the picture out to sea but has left behind some gusty winds for Super Bowl Sunday. Wind gusts could reach 35-40 mph this afternoon, especially along the coast.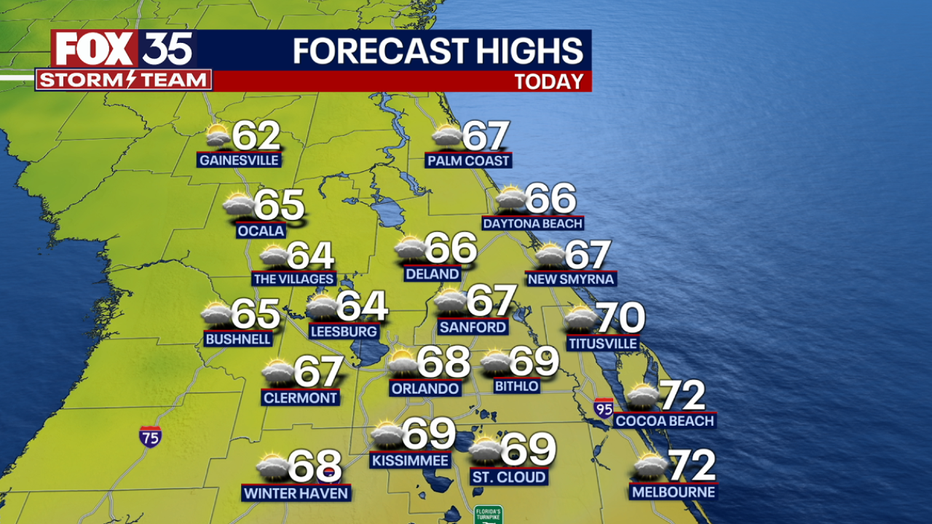 As a result, a Wind Advisory will be in effect across our area today. Any remaining showers should end by lunchtime. As for temperatures, highs will warm into the upper 60s with mostly cloudy skies.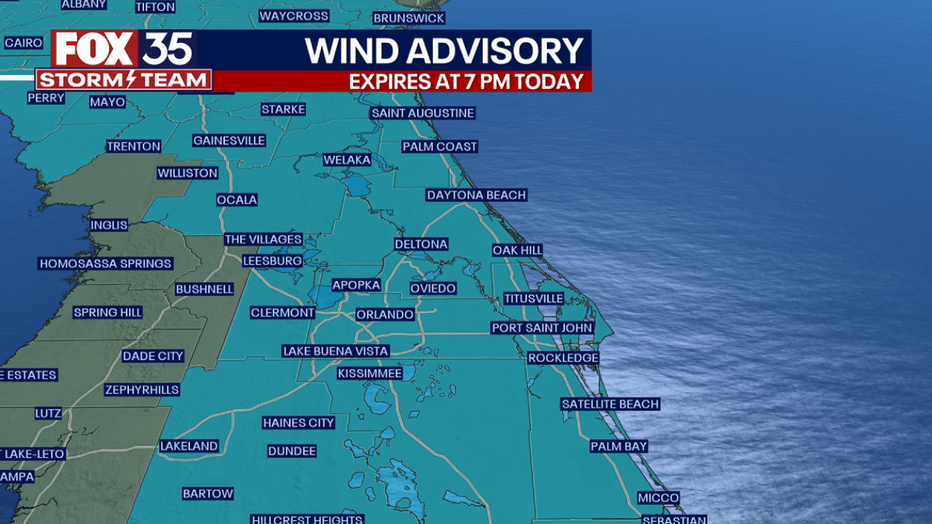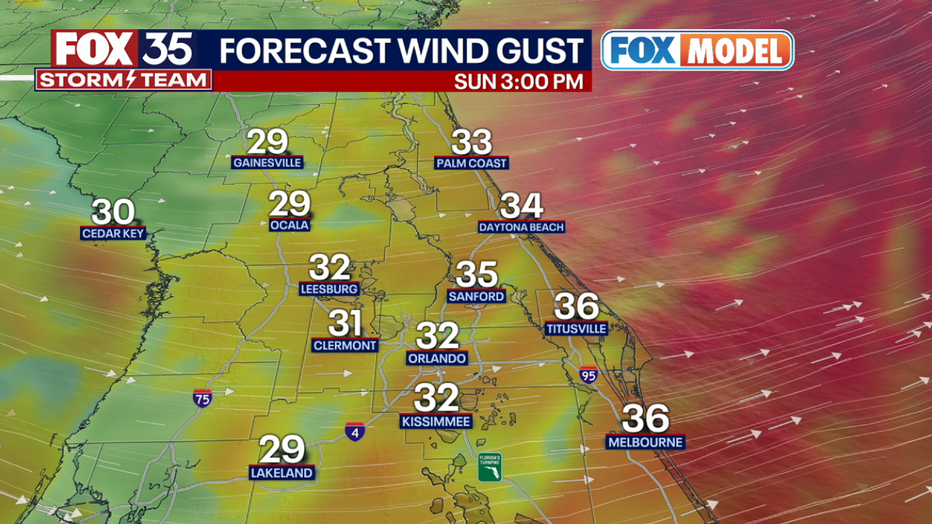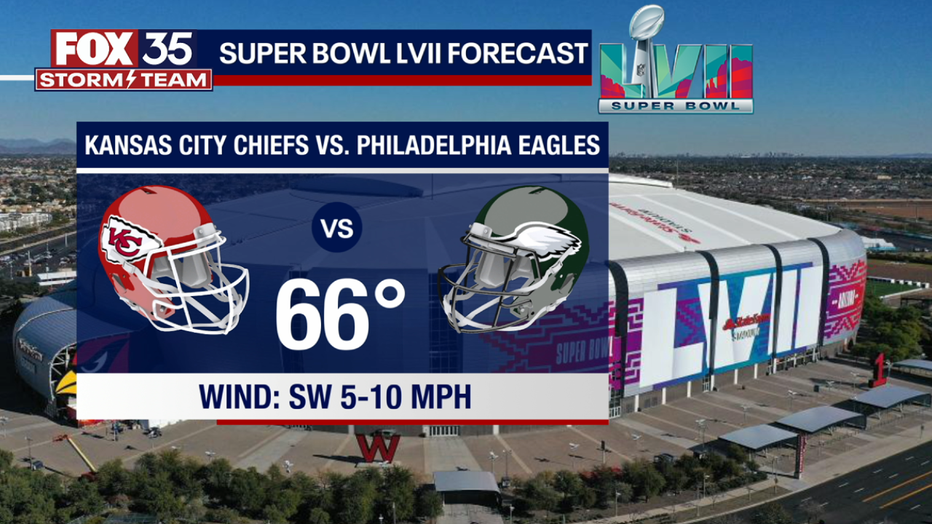 BEACHES: It will not be a good day for the beach thanks to the strong winds at times. Expect rough surf with a high rip current risk. Boating is also not recommended with excessive wind gusts at times this afternoon. Highs warm to near 70.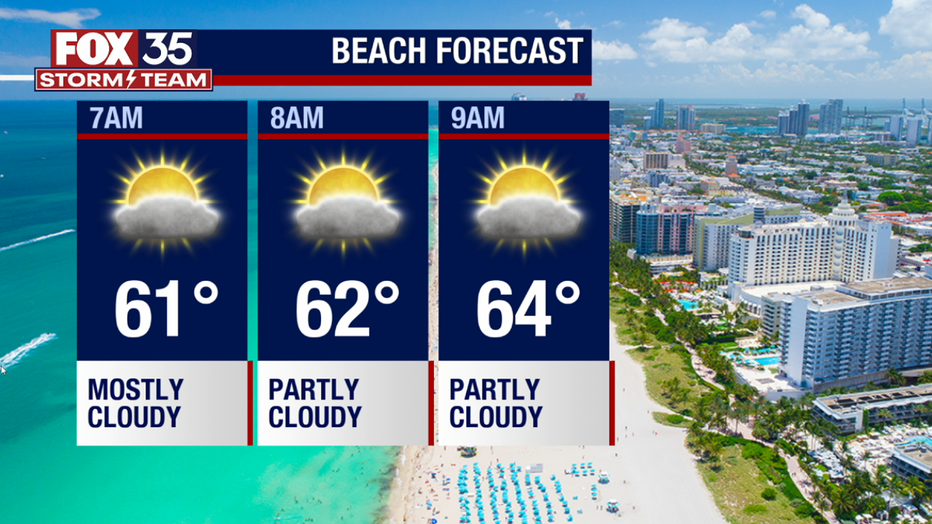 THEME PARKS: Another breezy, but dry day for the theme parks. All in all, not too bad of a day with comfortable weather this afternoon—aside from the winds. Highs will warm to near 70 with mostly cloudy skies.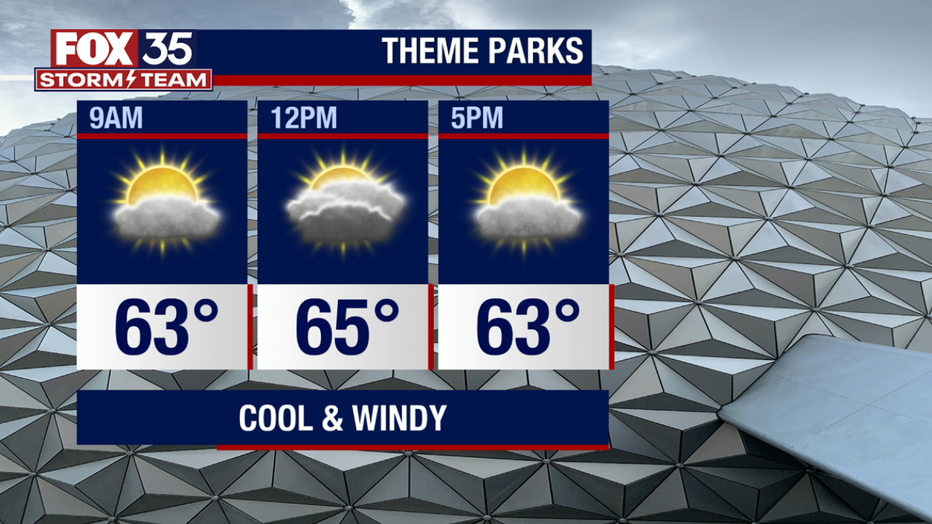 OUTLOOK: Seasonable and quiet weather will kick off our week on Monday. If you are making plans for Valentine's Day, we'll be quiet with comfortable temperatures in the evening hours.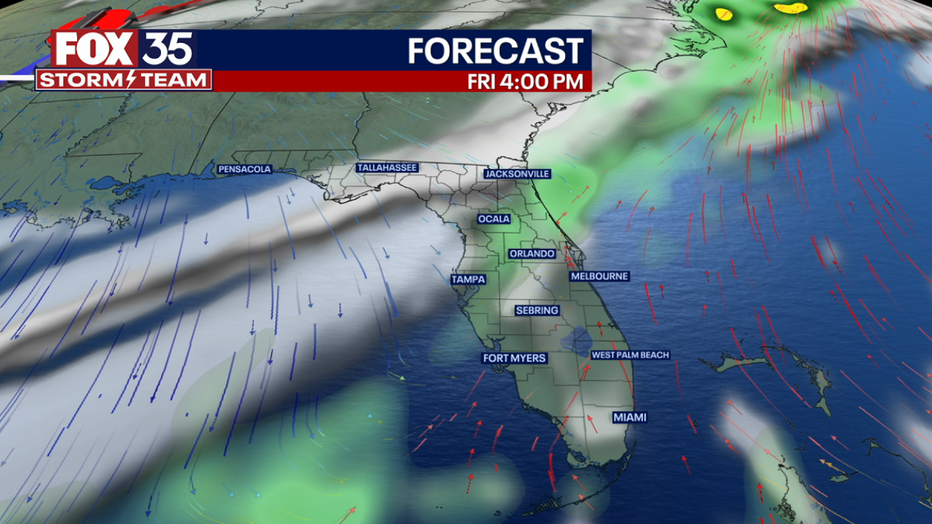 The rest of the week will feature much warmer weather with highs back into the 80s Wednesday through Friday.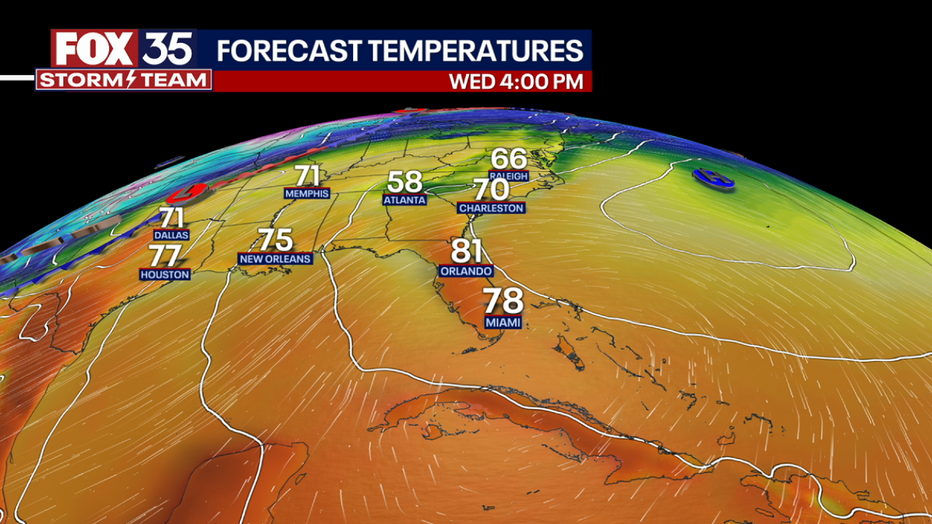 Another front could bring a chance of showers and storms to the forecast to end the week.