Orlando weather: Cooler temps with rain chances on the rise in Central Florida
ORLANDO, Fla. - Today's high: 71 degrees
Tonight's low: 58 degrees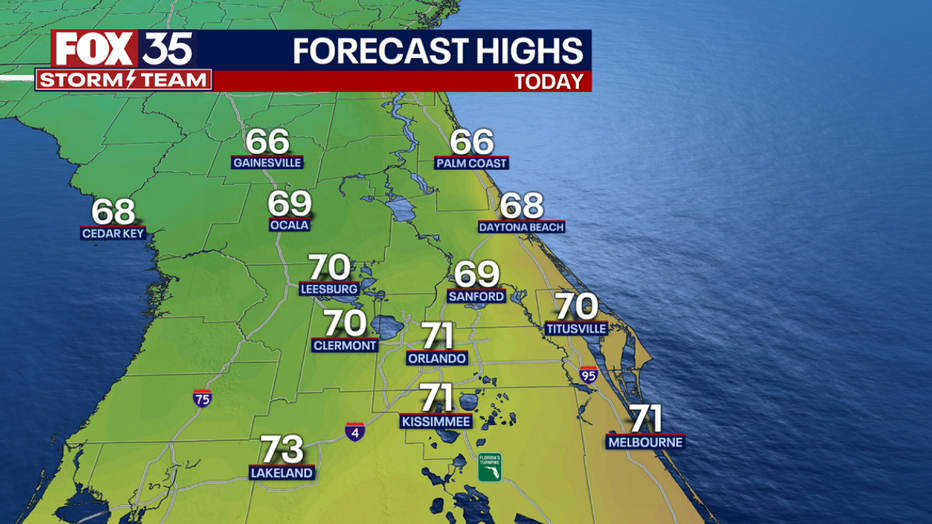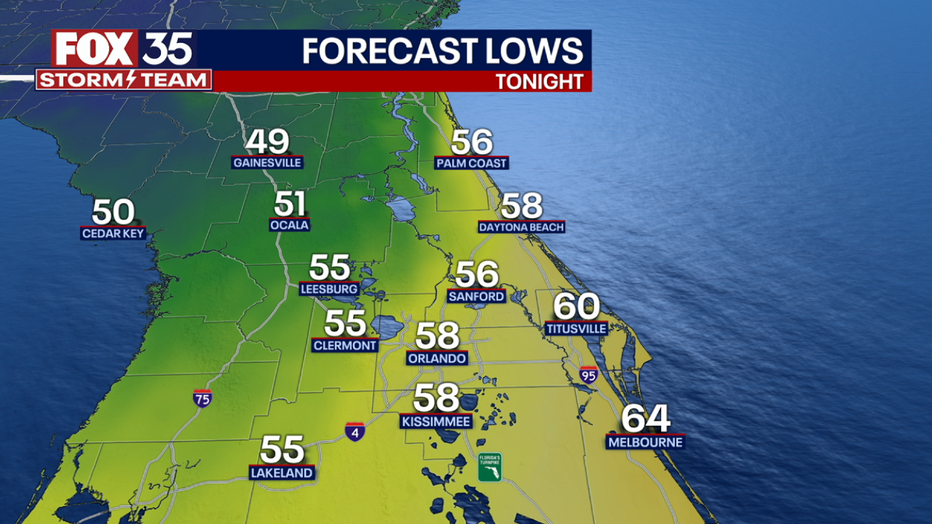 Main weather concerns:
After a soggy day on Friday, our weather will be quiet for at least a day. Expect breezy conditions this afternoon with gusts up to 25 mph out of the east.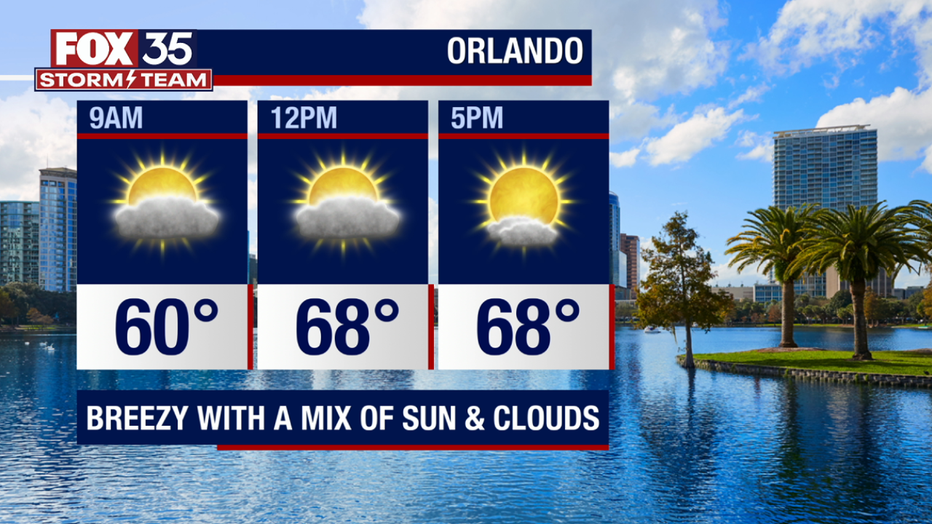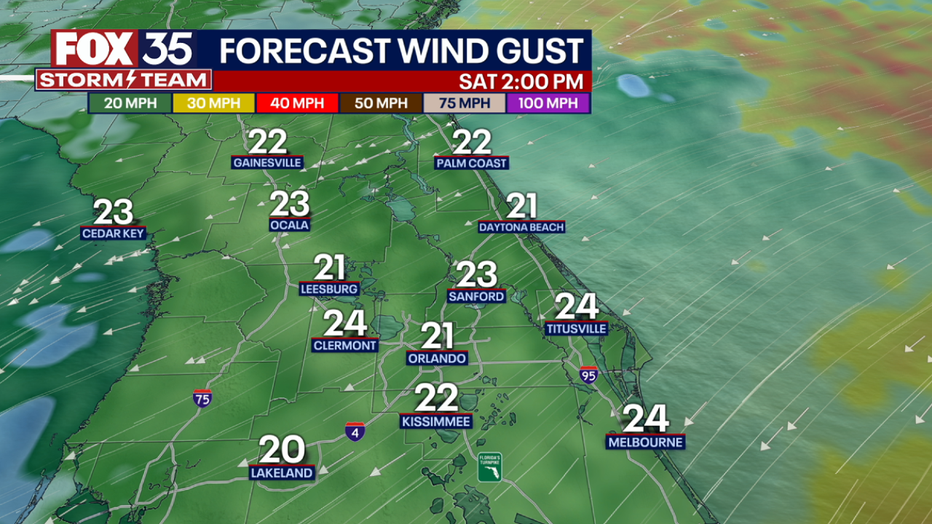 Rain chances will be on the rise early Sunday morning thanks to a developing system offshore. Rain will be likely through the first half of Sunday with rain chances falling later into the day from south to north.
BEACHES:
It'll be pretty windy along the coastline with gusts up to 25 mph at times. There is an elevated rip current risk today with high surf (6 ft) thanks to the onshore wind. A Small Craft Advisory will also remain in effect through this weekend. Highs warm to near 70.
THEME PARKS:
Dry, but breezy at the parks today. Overall, a pleasant day with a mix of sun and clouds. Highs warm to near 70 this afternoon.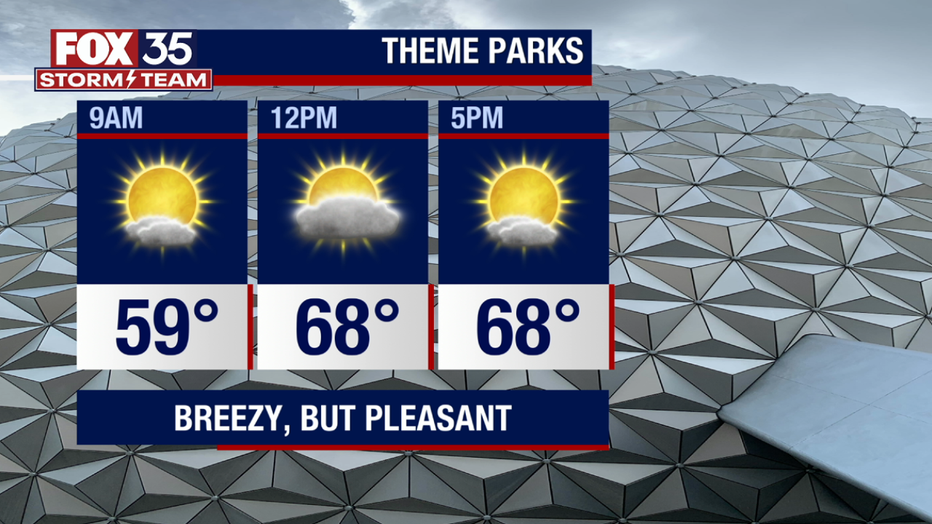 OUTLOOK:
Rising rain chances return Sunday with rain beginning early in the morning and continuing into the afternoon.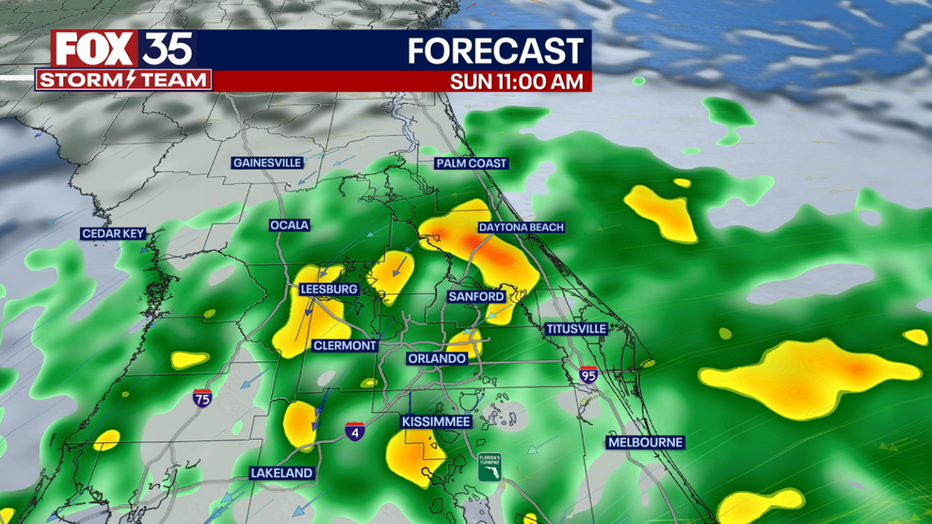 Rain could be heavy at times, especially towards the coast where a low may develop offshore. Rain totals between .25" to 1" likely. Very windy conditions will also still be possible along the coast through Sunday. 
Next week, winds ease, temps warm up with 80s peppering back in by next Wednesday.