Orange County Sheriff's Office "Operation Burglar Box" is back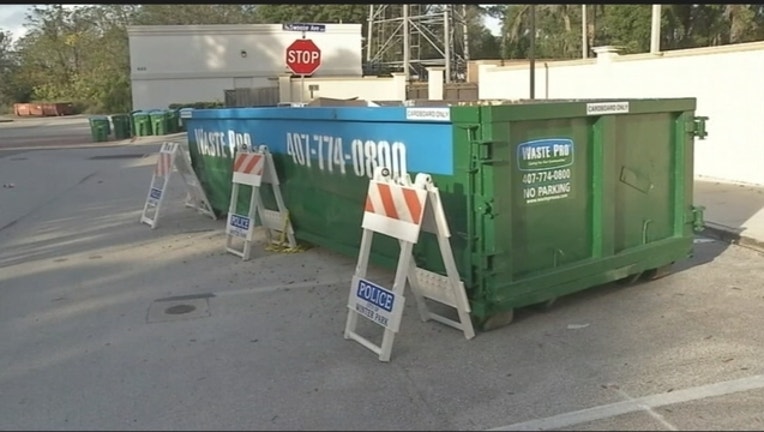 ORANGE COUNTY, Fla. (WOFL FOX 35) - Shoppers can drop off their empty boxes from their big purchases this holiday season at 'cardboard only' dumpsters throughout Orange County. If you just leave these boxes outside your house burglars can be tipped off to what's inside.

The Orange County Sheriff's Office said they brought the program back by popular demand. They were wildly popular over the last two years and they wanted to encourage members of the community to use these Burglar Boxes as an alternative to leaving their cardboard boxes curbside.

Here are the Orange County Sheriff Office locations:
Sector 1

    Sector 1 Substation - 1111 N Rock Springs Road, Apopka FL

Sector 2
    Waterford Shopping Center (behind the Subway) - 413 N Alafaya Trail, Orlando FL 32828
    Sector 2 Substation - 11000 Lake Underhill Road Orlando, FL 32825

Sector 3
    Orlo Vista Park - 1 N Powers Drive, Orlando FL 32835
    Lowes 8700 W Colonial Drive, Orlando FL 32818

Sector 4
    Goodwill - 7915 S Orange Blossom Trail, Orlando FL 32809
    Costco - 2101 Waterbridge Blvd, Orlando FL 32837

Sector 5
    Winn-Dixie - 11957 S Apopka Vineland Road, Orlando FL 32836

Kissimmee Police Department Locations:
    Plaza Del Sol - 3821 W Vine Street, Kissimmee FL
    Mill Creek Mall - 1400 E Vine Street, Kissimee FL