Orange County firefighters train for risky rescues
APOPKA, Fla. - It is a life or death situation to save someone from a tight, tucked away space.
That is why Orange County Special Operations Firefighters trained to make sure they get it right.
"They are absolutely high risk for our members to have to go down to these confined space areas and go rescue somebody," said Battalion Chief Rick Broccolo.
He said his crew goes through "confined space rescue training" every year to make sure they are prepared for these uncommon, but very risky situations.
"We're going to simulate that three members are stuck in a vault underground. Two have been overcome by chemicals."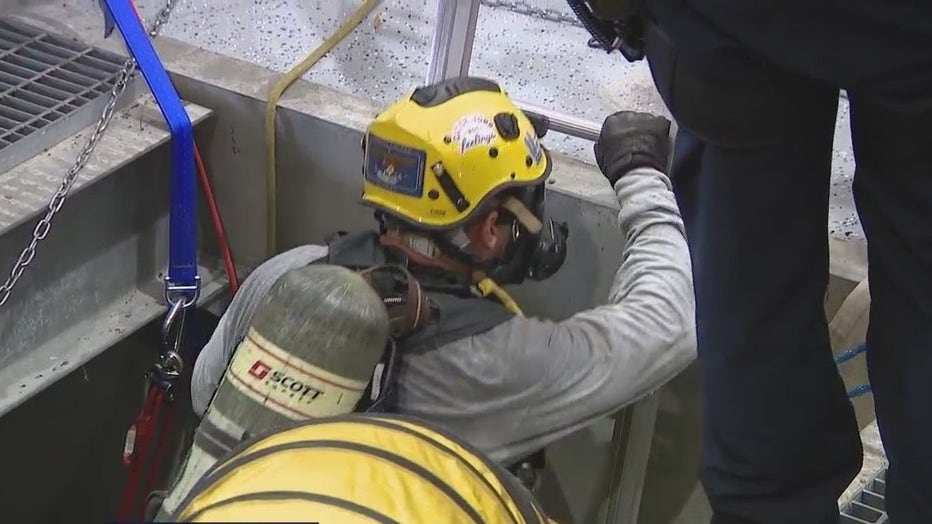 They practiced at the Orange County Public Utilities Facility in Apopka.
In underground spaces there could be a lack of oxygen or dangerous chemicals, the team used what is called a tripod to pull mock victims out.
"Treat them for any medical conditions, remove them out to the exit point, lift them up and transport them to the hospital," said Broccolo.
Once the hard work is done, they review their work and make improvements to take with them to the real world.
Orlando Weather: Storm alerts, live interactive radar, forecast, and more
Click here for the latest Central Florida news, Florida stories, and local headlines.