Obama's half-brother will be at final debate cheering for Trump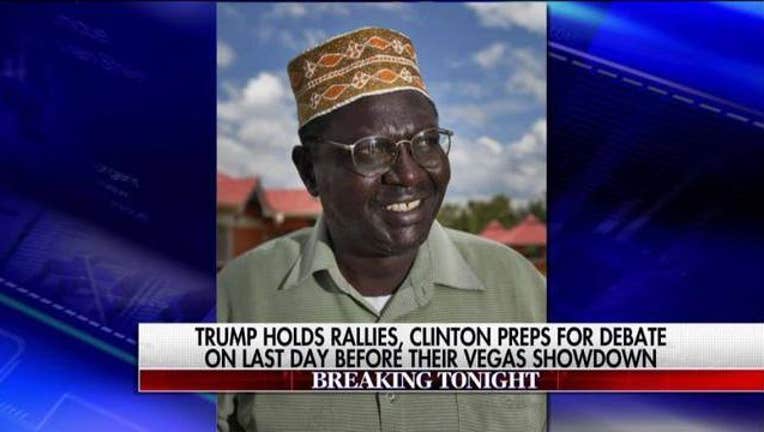 article
FOX NEWS - Donald Trump has invited President Obama's half-brother to the debate in Las Vegas on Wednesday night.
"What happens in Vegas could change the course of the American body politic, according to Donald Trump," FOX News reports.
FOX reported that after President Obama was heavily critical of Trump during a press availability with the Italian prime minister in the White House Rose Garden, the Trump campaign announced that Malik Obama would be joining him at the debate. Malik is the president's elder Kenyan-born half-brother, a Trump supporter, who has a residence in the District of Columbia when he is not visiting the African nation.
Speaking to the New York Post, Malik discounted the women who have accused Trump of misconduct, and criticized Hillary Clinton's tenure as secretary of state: Of the operation against the former regime of Muammar Qaddafi, Malik said, "Check out the situation in Libya now."
Patricia Smith, whose son Sean was killed in the Benghazi terror attack, will join Malik as a guest of Trump's.