Obama condemns 'horrific' truck attack in France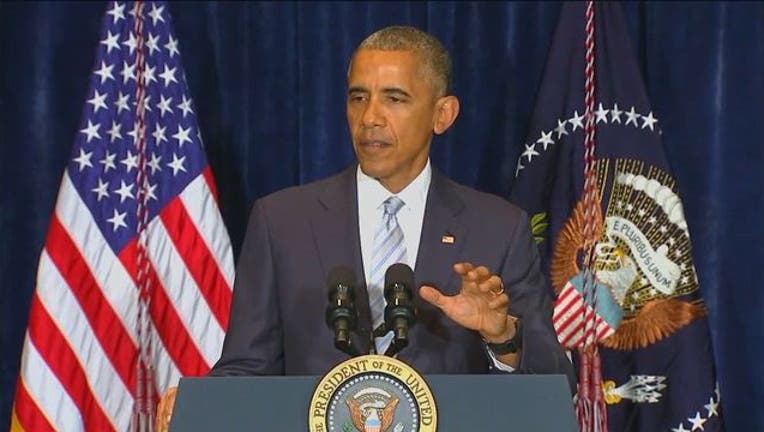 article
WASHINGTON (AP) — President Barack Obama on Thursday condemned what he said "appears to be a horrific terrorist attack" in Nice, France.
Noting that the attack occurred on Bastille Day, Obama said, "We are reminded of the extraordinary resilience and democratic values that have made France an inspiration to the entire world, and we know that the character of the French Republic will endure long after this devastating and tragic loss of life."
The White House released Obama's statement a few hours after a truck drove onto the sidewalk and plowed through a crowd of revelers who'd gathered to watch fireworks late Thursday. Authorities said at least 75 people were killed.
Obama said the U.S. has offered French officials "any assistance that they may need to investigate this attack and bring those responsible to justice."
Secretary of State John Kerry, who is in Moscow for meetings with Russian leaders, said the U.S. Embassy in Paris "is making every effort to account for the welfare of U.S. citizens in Nice." He urged Americans visiting Nice to contact friends and family directly.