No backpack procedure instituted at Marion County school after first-grader brings airsoft gun to school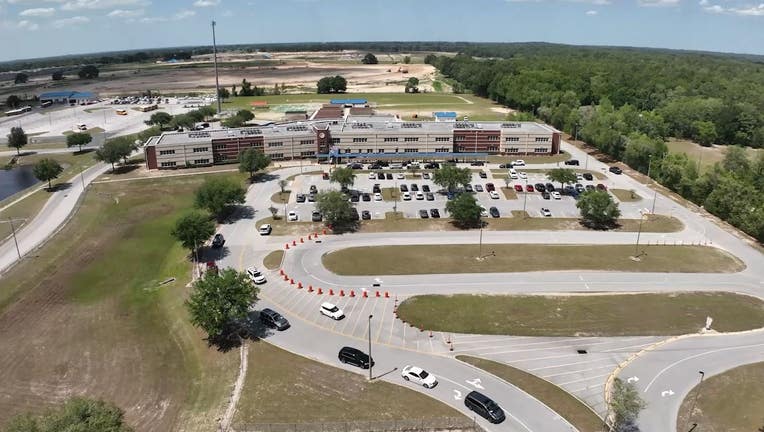 article
Marion County, Fla. - A Florida elementary school has implemented a "no backpack" procedure for the remainder of the year after a student brought an Airsoft gun to school recently.
On Monday night, a recorded message went out to parents to let them know that a first-grade student had brought an Airsoft gun to Hammett Bowen Jr. Elementary, which is part of Marion County Public Schools.
"A student brought an inappropriate item to school. The inappropriate item was a small black Airsoft BB gun," the message said.
Kristin and Joe Katich said that message came hours after they had learned of the incident from their 7-year-old daughter, who reported it to an adult.
"It's not the object that was the problem, it's that it was so easy to get it there. The problem is that it would be equally as easy to get a real weapon there," said Kristin.
"When do things start getting implemented? When is she safe? Because right now there's no measures in place to intercept that," Joe said.
RELATED: Brevard County school board split on district's new superintendent
The parents said their daughter was scared and as a result, they decided to withdraw her from the school.
"She would love to be able to go there every day, but if we don't feel like it's safe for her to go, we can't in good conscience send her," she said.
"When it comes to reported weapons on campus, our administrators and SROs take immediate action and have lots of decisions and determinations to make before any notification can go to parents/families. While this investigation may have lasted longer than others, the administrators had to ensure protocol was followed and information was confirmed," a spokesperson for Marion County Public Schools said in an email to FOX 35.
In an update, the district also confirmed that the "no backpack" procedure would begin on Wednesday. The school year ends on May 26.
FOX 35 has also learned that it is the third reported incident of a student bringing an inappropriate item to the school this school year. It wasn't immediately clear what the other two items were. 
"That very well could have been a real gun that was brought onto the bus and into the school. That is a big deal, and we need to get ahead of it instead of dealing with the aftermath of when there is a shooting," Kristin said.