Nearly 2 percent of ballots missing signatures for Volusia countywide election by mail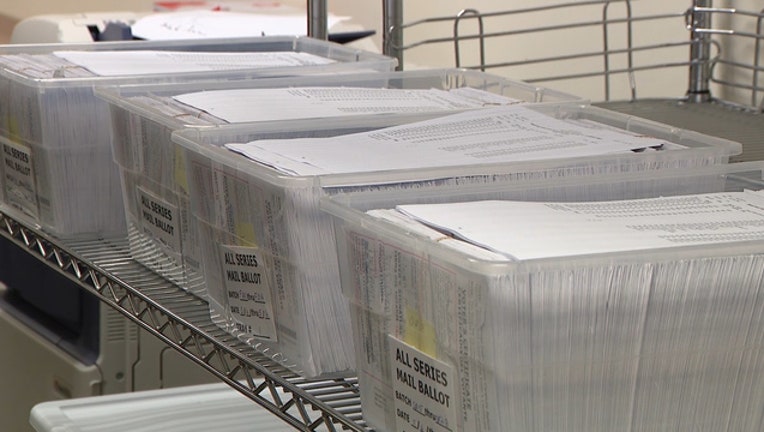 VOLUSIA COUNTY, Fla. (FOX 35 ORLANDO) - The Volusia County Supervisor of Elections is reminding people to sign their ballots before turning them in for the county's first ever countywide election by mail.
Voters are deciding whether or not to approve a half-cent sales tax. The money would be used to improve road and water infrastructure in the county.
Elections Supervisor Lisa Lewis said they mailed out 400,000 ballots and more than 81,000 have been returned. But she said nearly two percent of the returned ballots- just over 1,600- are missing the voters' signatures.
Lewis said the ballots cannot count if the signature on the outside of the envelope is missing. She also said there are 500 ballots that have signatures that do not match the ones voters have on file.
Lewis said her office is trying to notify people of the mistakes so they can fix it  before Election Day on May 21st.
She said, "Each one of those voters have been mailed an affidavit where they can cure that, to correct their missing signature or their signatures are different."
Lewis said people can also visit the Volusia County elections website, check the status of their ballot, and print an affidavit. The signed affidavits are due at the elections office by 5 p.m. Monday.
Lewis is also making a big push for more voters to fill out and return the ballots. Right now she said voter turnout is only around 20 percent.
"We as supervisors always want it to be high. I'm hoping for at least 50 percent by the time this is all over," Lewis said.
Ballots can be dropped at collection boxes at city and town halls in Volusia County through Monday.
Election Day is May 21st.