Mother charged for burning the feet of her child with scolding hot water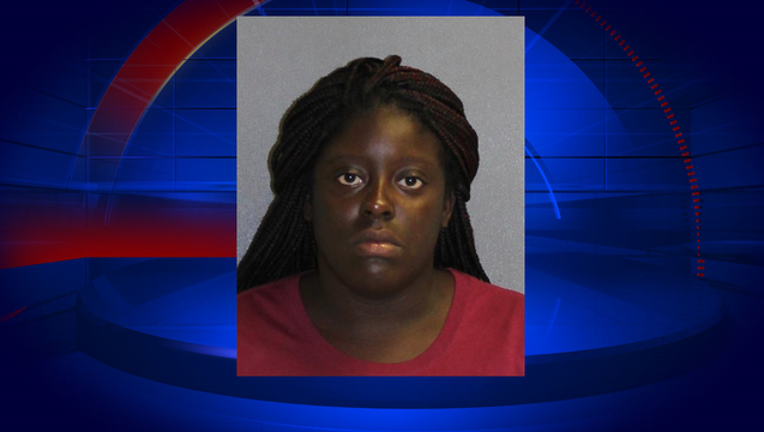 article
HOLLY HILL, Fla. (WOFL FOX 35) - The Holly Hill Police Department reported responding to a possible child abuse complaint on April 10th, 2017.
Police met with an investigator who told officers that she was notified of a child suffering from serious burns due to exposure to hot water. The 22-year-old mother of the child, Sheretta Marie Harris, called the police on April 8th. She told the operator that the child had been burned from hot bathtub water during a diaper change. The child was transported to the Halifax Medical Center before being transferred to the Arnold Palmer Hospital for treatment. 
The Child Protection Team Case Coordinator spoke with the Holly Hill Police Department to show them photos of the burn. Several layers of skin had been burned off. The burns were also isolated to the child's feet, as reported. 
A few days later on April 13th, officers met with representatives from the the apartment complex that Sheretta lived in. They all knew of the incident after receiving several reports. They went on to show police the room where two hot water heaters were kept. Typically, hot water heaters are set to the lowest temperature for safety reasons. However, after the incident was reported, the temperature was found turned up on the hot water heater. No one has access to these settings besides the maintenance manager and management staff.  It is unknown who adjusted these settings, but the maintenance manager believes someone forced open the door and turned up the temperature.
On April 24th, Holly Hill Police Department officers met with Sheretta Harris, She retold her story, still saying that the hot water had burned her child's feet while trying to clean up the dirty diaper mess. 
Finally, on May 8th, it is reported that an officer spoke with an ex-roommate of Sheretta. He claims that he was personally told by Sheretta Harris that she intentionally put the child's feet in scalding water because she was mad. He went on to tell the officer that Sheretta had intentionally broke her child's arm a year ago but claimed it was from a stroller accident. He says that Sheretta becomes very violent when angry.
Two days later, the University of Florida Child Protection Team Preliminary Medical and Risk Assessment Report showed that the burns were done intentionally. 
Sherretta Harris is being charged with Aggravated Child Abuse.