Mom arrested after son is left in hot car.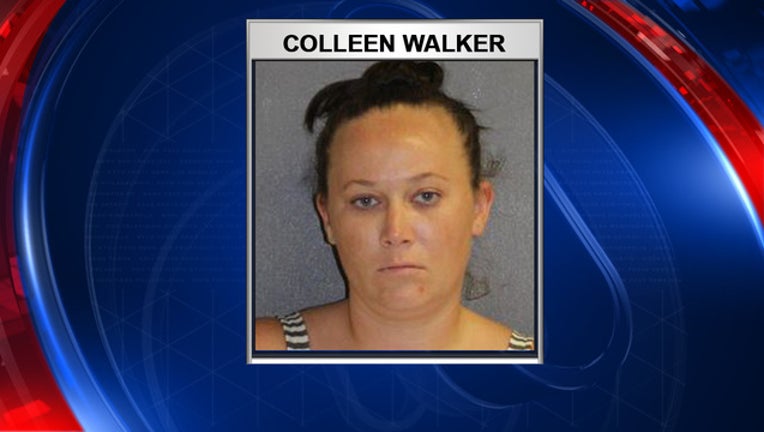 article
SOUTH DAYTONA, Fla. (WOFL FOX 35) - A mother is charged with child neglect, after police say she left her child in a hot car for nearly a half-hour. Luckily, a woman came to the rescue.
"I was coming out of the Dollar General Store in South Daytona, and I heard a young boy screaming in the car, in the car hysterically," explained Dee Dee Hannah.
Screams under the sweltering hot sun, she said.  Then, she spotted the 5-year-old boy, which police say was left in car by himself.
"The window was down about a third of the way but it was hot, hot today.  He was hanging onto the steering wheel and screaming."
Hannah continued watching the child, not knowing where his mother could be.
"I immediately turned my car around, so I could keep my eyes on him and called 911, and the police were there within one minute."
Firefighters used a laser heat-measuring device. They say the temperature of the car registered at 107 degrees.
"I knew that he was sweating. I got close enough to see that," Hannah said.
Investigators said the boy's vitals checked out ok, despite the scorching air.
"They walked him over to the ambulance, and he was all right, but he was shaken up, as we were."

Police said the child was left in the car for 28 minutes, while mother Colleen Walker shopped inside the store.
"She was talking on her cell phone and dragging her other kid behind her when I saw her in the store," said Hannah.

The Florida Department of Children and Families is investigating and will determine what to do with Walker's two young children.  Hannah hopes they get the care they need.
"You hear about it everyday -- either and animal or a child, elderly people --  it's too hot to be outside on the blacktop, sitting in a hot car."