Florida firefighter heading to Super Bowl thanks to high school friends
Titusville, Fla. - This story starts with the Titusville High School class of '86. One graduate is a huge, lifelong Cincinnati Bengals fan so some good friends set out to get him to the Super Bowl.  
"Last week I would have never thought I was coming to the Super Bowl," said Maan Aboulhosn of Brevard County. 
Believe it now – Maan is in LA to see his beloved Bengals play in one of their biggest games ever. The plan to get him there was hatched by some old high school friends. 
"There were several others of us and a social media aspect. Everyone is thinking… you really need to go, you deserve to go," said Jenifer Brand of Cocoa Beach. 
Maan is a lieutenant in the Melbourne Fire Department, and he's been with the agency for 22 years. 
He's always been known as the "Bengals guy" ever since he moved to Florida as a kid.  
"They just remembered me as the kid who wore the funny Bengal hat," Maan said.  
"I didn't know who the Bengals were before I met Maan," Jenifer told FOX 35. "That was the first sentence out of his mouth… "Hi, My name is Maan. I'm from Lebanon and I love the Cincinnati Bengals." 
Jenifer says she and a group of former classmates started a Go Fund Me to send Maan to the big game. They raised around $6,000 when something incredible happened.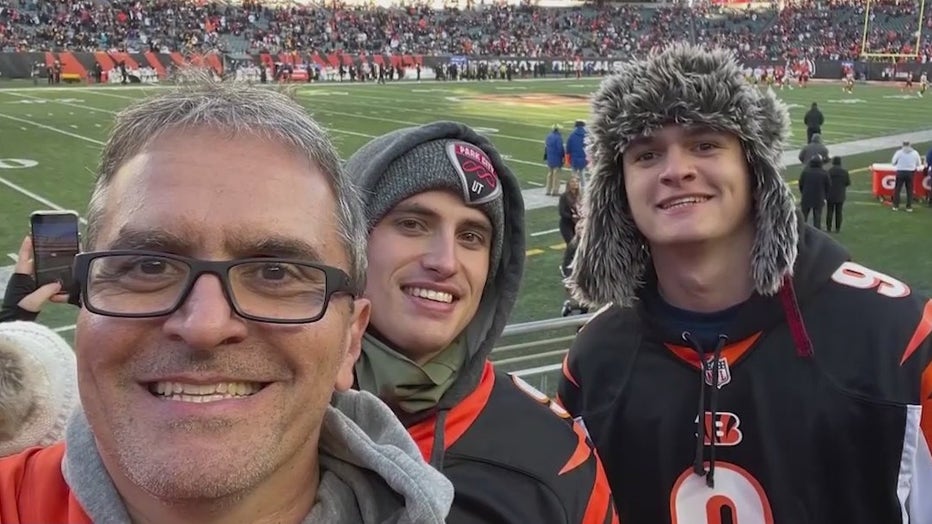 "One of my wife's sorority sisters happened to see the Go Fund Me on social media and her husband works for the NFL," Maan said. 
He got hooked up with two tickets. But the Titusville High School friends didn't end things there.  
"We had another classmate step up, he actually provided his Delta miles so that the two could fly out to California," Jenifer explained. 
A prime example of fan and friend loyalty paying off. 
"It's brought us all so much joy," Jenifer said. 
Since they don't need the money raised from the Go Fund Me, everyone is getting reimbursed. 
Maan is taking one of his sons to the game. Maan's wife and two other kids stayed back in Florida for the game but plan to go to Disney for the Super Bowl parade. 
Watch FOX 35 News for the latest updates. Click here for Orlando weather, Central Florida weather conditions, and live radar.