Man shot, killed after fight at Holly Hill car wash; person of interest sought
HOLLY HILL, Fla. - A man was shot and killed at a car wash in Holly Hill during a fight Wednesday afternoon, according to police. 
Around 12:15 p.m., officials said Lawrence Davis, 24, and his friend, 19-year-old Kurtis Elliot – who has been identified as a person of interest – were at the After Shine Car Wash on N. Nova Road near 15th Street, when Elliot became involved in an argument that turned physical. 
During the fight, police said a gun was fired once and Davis was shot.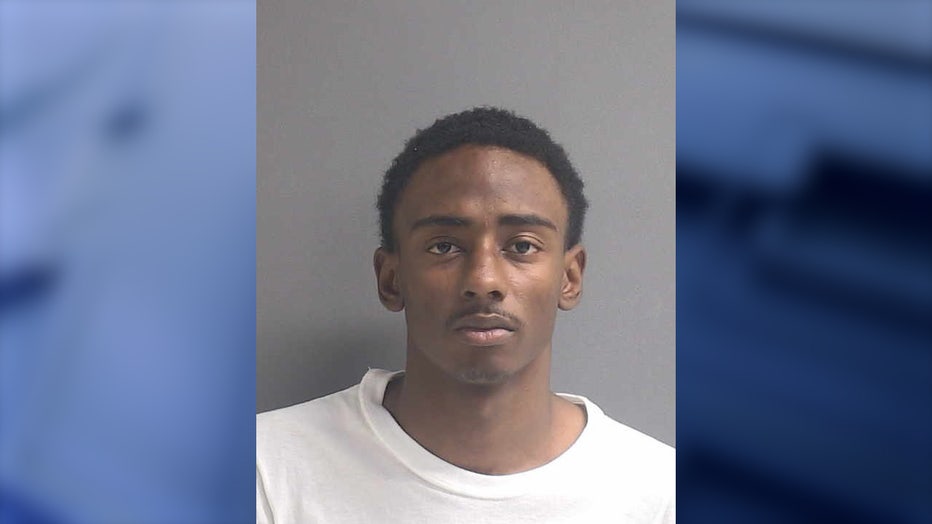 Previous mugshot of Kurtis Elliot from July 2022 (Photo via Volusia County Jail)
Davis' brother, who was also at the scene, took him to Advent Health on Williamson Boulevard, but due to the severity of his injuries, police said he was taken by ambulance to Halifax Health as a trauma alert. Davis was rushed into an operating room, where he died shortly after arrival. 
MORE HEADLINES:
Investigators said Elliot and Davis frequently hung out together at the car wash and said it's imperative they speak with Elliot to learn more about what happened.
Anyone with information regarding Elliot's whereabouts is asked to contact Andrew Barrett at 386-248-9486 or by email at abarrett@hollyhillfl.org.