Man shoots at trooper, triggers I-75 shutdown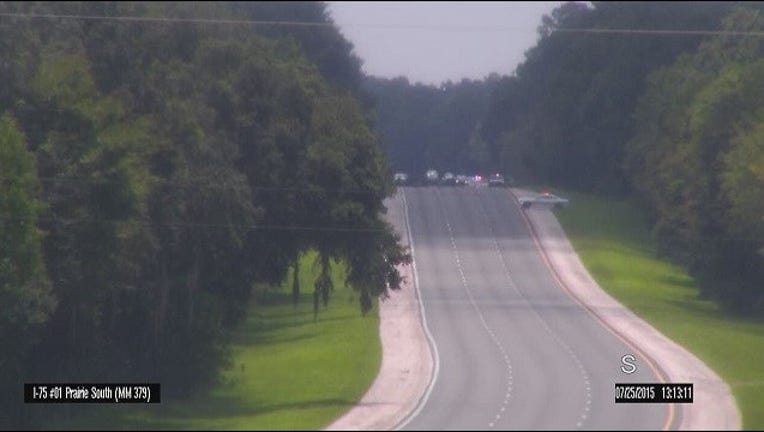 article
A massive search is underway along Interstate 75 in southern Alachua County after a man shot at a Florida State Trooper late Saturday morning. 
Alachua County deputies said the trooper stopped to investigate a disabled car that was on the side of the road,  When he approached the car, deputies said a man who was laying in a ditch fired shots at the trooper.
No one was hurt but the shooting has triggered a large law enforcement response. The search includes the Alachua County S.W.A.T. team as well as officers and agents from Gainesville P.D., Florida Wildlife Commission and the Florida Department of Law Enforcement.  Florida Highway Patrol Sgt. Tracy Hisler-Pace says it is not considered an "active shooter" situation. 
Sgt. Pace told FOX 35 that I-75 is shut down in both directions because of the search. Pace says the backups on the interstate are extensive and growing. Troopers are asking northbound I-75 drivers to exit in Marion County and southbound drivers to get off the interstate prior the Williston exit.
FOX 35 has a crew on the scene. We will continue updating this breaking news as information warrants.