Lyman High School football team recruits first female kicker: 'First girl to ever score points'
WINTER PARK, Fla. - Lyman High School Football needed a little help in the kicking department, so they decided to call in a specialist. The specialist is a soccer player, who just happens to be a girl.
She made her debut Thursday night with the Greyhounds as they played at Lake Howell. 
Samantha Proulx's first extra kick put Lyman up 13-0 in the first quarter of the game.
"I was so excited because three of the people out there with me, I talk to them every day. So we were so excited when we made it. Will, like, grabbed me and lifted me up and everything. It was fun," Proulx told FOX 35 News.
Proulx started practicing with the football team last Thursday, after an impromptu tryout. She already has a couple of her club soccer friends kicking for their high school teams, so she thought, why not her, too?
"When I kicked my three live and made them all, Coach Jones comes over and says, 'We've got to find you a helmet.' And then he asked if my dad was OK with me playing," Proulx said.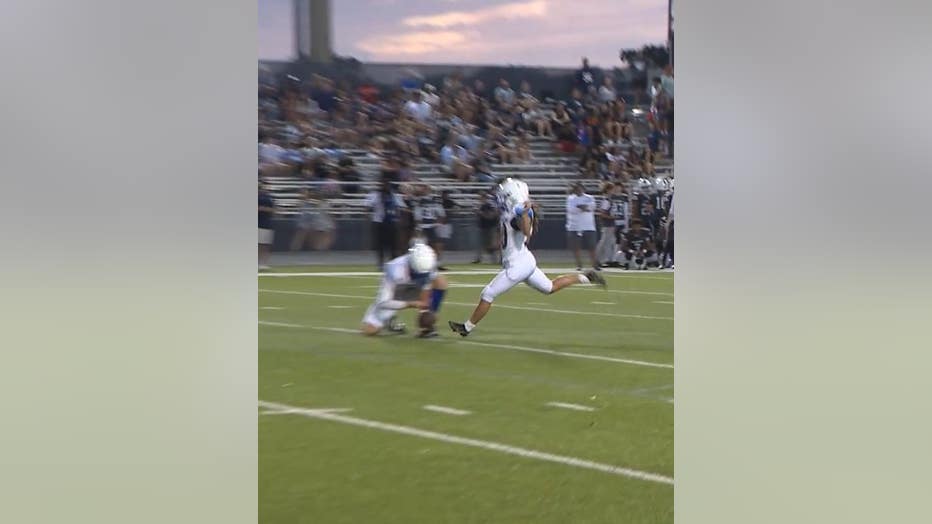 Her parents were definitely okay with her playing, and so were her new teammates and coaches.
"I told her that before the game that, 'Hey, you're going to be my first girl to ever score points,' and so, she went out and did it tonight," said Lyman head football coach Jermel Jones.
Proulx's transition from kicking soccer balls to footballs is going well so far and she proved a lot in her first week as a player on the team.
"She showed tremendous courage and leadership, just coming out here and being the only girl to step up and say, 'Hey you guys need help, I'm going to step in and fill that role for you,'" Jones said.
Lyman beat Lake Howell 39-10 on Thursday.