Suspect dead, deputy injured during traffic stop shooting in Brevard County, officials say
BREVARD COUNTY, Fla. - Authorities in Brevard County are investigating a shooting that left a deputy injured and a suspect dead.
Shortly after 1 p.m. on Monday, two deputies conducted a traffic stop of a vehicle along U.S. 192 just west of Interstate 95.   According to investigators, an occupant inside the car shot at the deputies who then returned fire.  
"One of our deputies was shot in that exchange of gunfire.  I'm very pleased to announce it was non-life-threatening injuries.  He's in a local hospital now, and the suspect is deceased," said Chief Deputy Michael DeMorat with Brevard County Sheriff's Office.
The roadway remained closed to traffic just before 5 p.m. while crime scene investigators collected evidence.  Chief Deputy DeMorat said the two deputies fired at the suspect in self-defense and praised their handling of the situation. 
"By the grace of God and their training…we don't have two funerals this week," DeMorat added.
Brevard County Sheriff Wayne Ivey later clarified in a social media post that the deputy who was injured was shot in the lower leg.  He said the suspect exited the vehicle brandishing a short-stock rifle and was the first to fire shots.
"The suspect was the initial aggressor in this case as he concealed his weapon until he exited the vehicle and immediately began firing on our deputies in an attempt to take their lives and avoid arrest," the sheriff said.
Ivey added that the suspect was wanted on several warrants. 
"The suspect is a perfect example of what is wrong with our criminal justice system as he is a registered career criminal with 23 felony arrests and 17 misdemeanor arrests for narcotics trafficking, aggravated assault with a weapon, robbery with a firearm, battery on a law enforcement officers, resisting arrest with violence, and attempted first-degree felony murder," Ivey explained. 
Ivey said the suspect was out of jail on bond and on the streets, "where he could attempt to kill our deputies and put others' lives at risk."  
He said that one of the lives that the suspect endangered was that of a two-month-old baby inside the car from which he exited.  Two other occupants were also in the vehicle, he said.
"Why is a thug, with this kind of criminal history even given a bond where he can be out on our streets to harm someone else?" Ivey asked.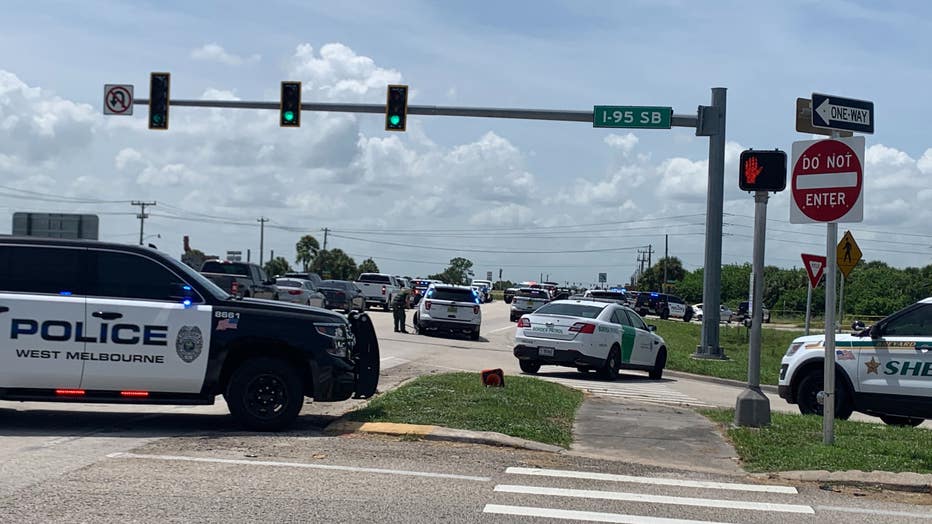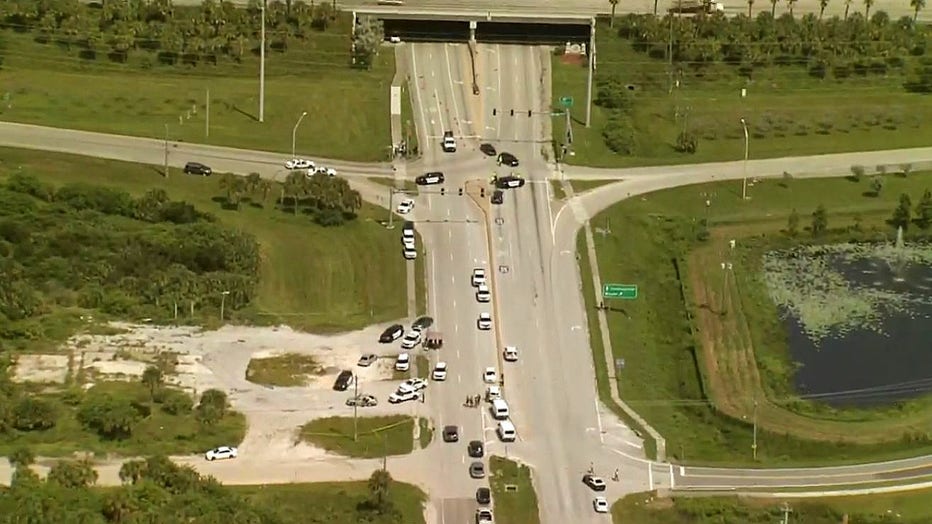 "I promise you that when we release the dash camera footage from this deputy-involved shooting, you're going to be outraged that this disgusting and vile individual was out on our streets," Ivey said.  "I could not be more proud of our deputies as they are true heroes."
The identities of the suspect and the deputy who was injured were not immediately released.
This story is developing, check for updates.