Jameis Winston files counterclaim, denies he raped woman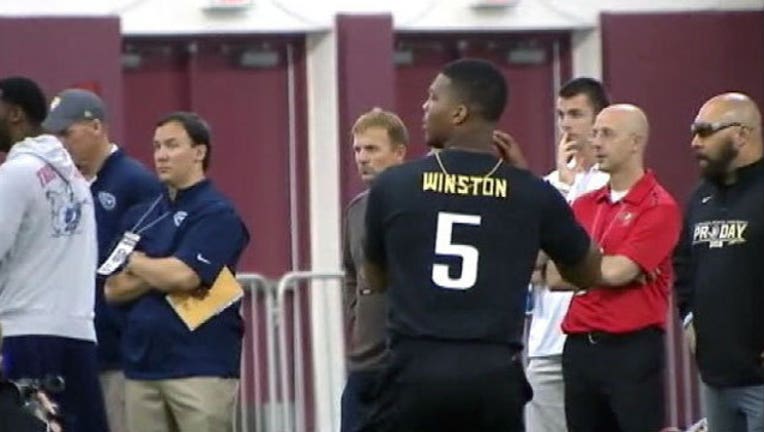 article
ORLANDO, Fla. (AP) - Attorneys for No. 1 NFL pick Jameis Winston said in a court filing that the former Florida State University quarterback did not rape the woman who is suing him and that she is motivated by greed.
Attorneys John F. Myers and David Cornwell Sr. filed the counterclaim Friday against Erica Kinsman in federal court in Orlando.
Kinsman's suit filed last month said she was intoxicated at a Tallahassee bar in December 2012 when Winston and others took her back to Winston's apartment and he sexually assaulted her. Her lawsuit accuses Winston of rape, assault, false imprisonment and emotional distress. Winston says the sex was consensual.
The Associated Press doesn't routinely identify people who say they're sexual assault victims. However, Kinsman told her story publicly in a documentary.
Attorneys for Winston and Kinsman couldn't immediately be reached.
Copyright 2015 The Associated Press. All rights reserved. This material may not be published, broadcast, rewritten or redistributed.