Investigators search for suspect who kidnapped, sexually battered DoorDash delivery driver in Tampa
TAMPA, Fla. - Authorities are searching for a suspect who kidnapped and sexually battered a DoorDash delivery driver in Tampa Tuesday evening. 
The Tampa Police Department released a composite image of the suspect based on the description by victims. 
"Detectives are actively gathering evidence in an effort to quickly identify and apprehend him," Tampa's Interim Police Chief Lee Bercaw said. 
READ: Suspect wanted in North Carolina shooting that injured 3, including child, arrested in Hillsborough County
Officers said a DoorDash delivery driver, who is a woman in her early 20s, was trying to make a delivery at the Residence Inn on West Boy Scout Boulevard. When she walked up to the hotel, she was approached by a Black male armed with a gun, who forced her back into her car, according to TPD.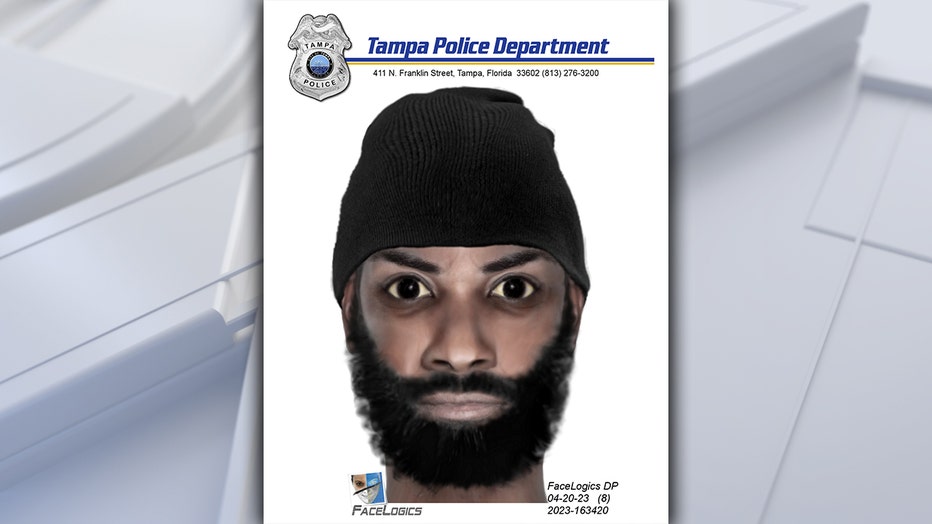 Composite image of the suspect in Tuesday's kidnapping and sexual battery. Courtesy: Tampa Police Department. 
The woman had AirPods in her ears and an open line with her girlfriend, who heard what was happening. That's when officers said the family of the victim called police who were dispatched to the hotel. 
The suspect forced the woman to drive at gunpoint to the Belara Lakes Apartments on North Waterford Avenue, which is where he sexually battered her, according to Tampa police.
READ: Police: Woman killed in Plant City road rage shooting identified, search for suspect continues
The victim's family tracked her phone and arrived at the apartment complex, which is when they were able to rescue her from the car. Officers said that's when the suspect fired his gun multiple times.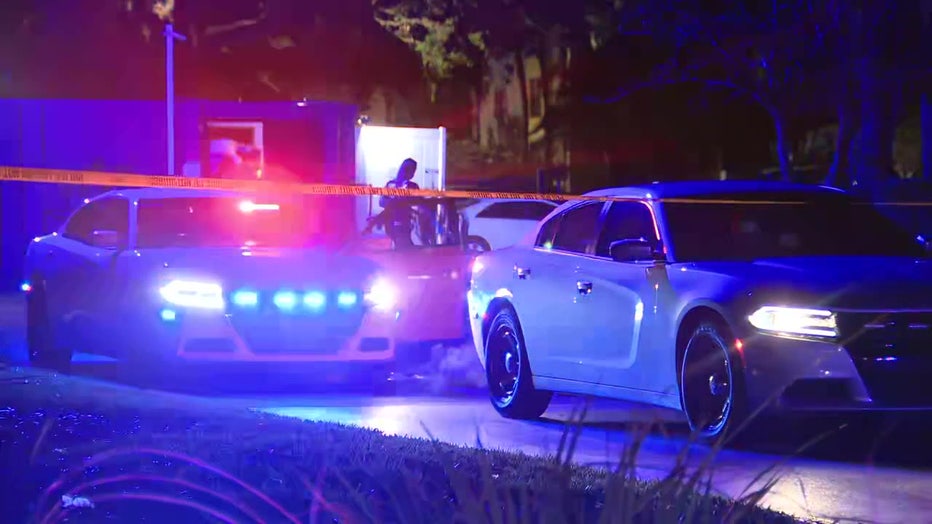 Investigators outside scene where Door Dash driver was sexually battered after being kidnapped from a hotel. 
He struck a woman in her 20s, who is a family member of the victim's girlfriend, before fleeing the scene, according investigators. 
Both victims were taken to the hospital with non-life-threatening injuries, police said. 
The suspect is described as a Black male in his late 20s to early 30s who is approximately 6'2" tall, with a thin build and facial hair, TPD said. He was wearing a blue, long-sleeved shirt or hoodie and black pants.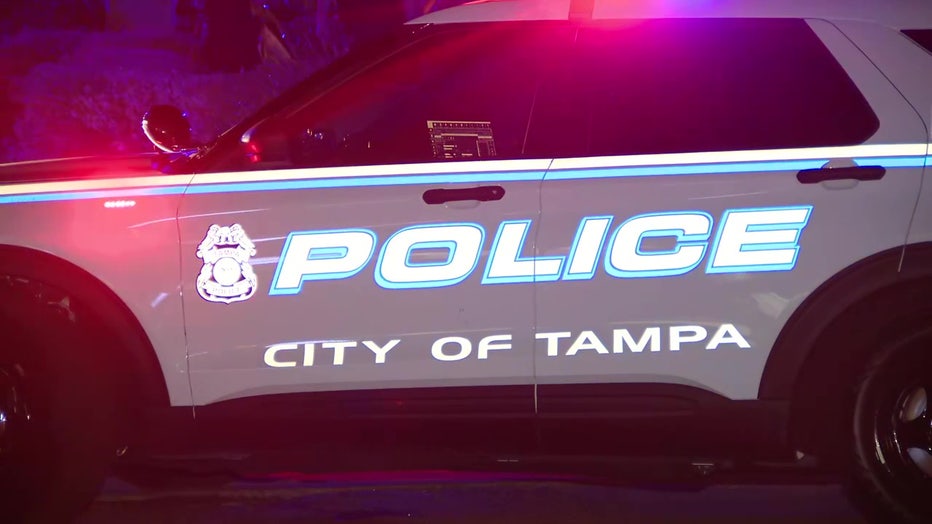 Tampa police vehicle outside apartment where Door Dash driver was forced to drive to and attacked. 
Tampa police also warned that he was armed with a handgun. 
"I am urging anyone who may have seen or heard something nearby to please call us with those details, no matter how minimal they may seem to be," Chief Bercaw said. "It could be the information we need to arrest this criminal before he's able to hurt another member of our community."
Anyone with information can contact the Tampa Police Department at (813) 231-6130 or Crime Stoppers at 1-800-873-8477. 
DoorDash released the following statement to FOX 13:
We are appalled by this heinous and abhorrent crime.
No one should ever have to endure something as horrific as this and we're here to support the Dasher in any way we can.
We've reached out to the Tampa Police Department to assist their investigation and we hope the perpetrator is brought to justice.