Insulin prices won't top $25 a month out-of-pocket under new program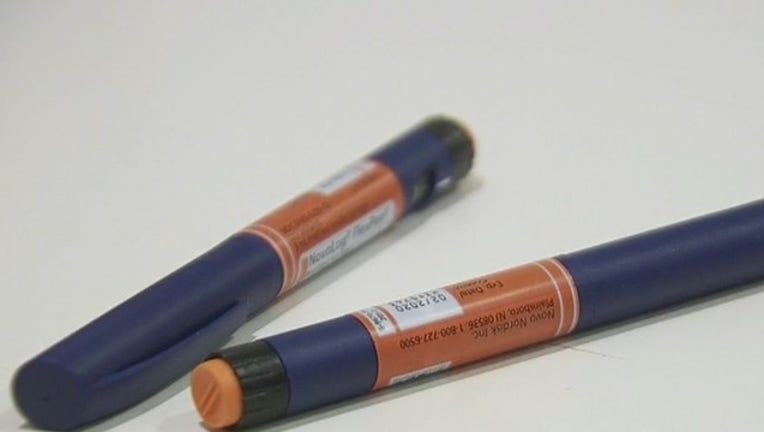 FOX 35 ORLANDO - Companies Cigna and Express Scripts announced on Wednesday that they are launching a 'Patient Assurance Program,' which will ensure that eligible people with diabetes in participating plans pay no more than $25 for a 30-day supply of insulin.
"For people with diabetes, insulin can be as essential as air. We need to ensure these individuals feel secure in their ability to afford every fill so they don't miss one dose, which can be dangerous for their health," said Steve Miller, M.D., executive vice president and chief clinical officer, Cigna. 
The Patient Assurance Program will reportedly be available to members in participating, non-government funded pharmacy plans managed by Express Scripts, including Cigna, with out-of-pocket insulin costs greater than $25. Out-of-pocket costs include deductibles, copays, or coinsurance.
"Together, Cigna and Express Scripts are now able to give people who rely on insulin greater affordability and cost predictability so they can focus on what matters most: their well-being," Miller said.
The companies also stated that in most cases, people who use insulin will see lower out-of-pocket costs without any increased cost to their plan. 
Cigna and Express Scripts clients will activate this new program for participating plans by moving covered insulin products to a lower copayment. Insulin access is ensured, as the two companies are partnering with insulin manufacturers to lower copayments to $25 at the point of sale.
"We are confident that our new program will remove cost as a barrier for people in participating plans who need insulin," said Dr. Miller. "Better care and better outcomes are rooted in greater choice, affordability, and access, and we can bring all of these to people with the greatest needs."
In 2018, users of insulin plans by Cigna and Express Cripts were paying an average out-of-pocket cost of $41.50 for a 30-day supply. Through the Patient Assurance Progrma, they will save about 40 percent. 
This story was written in Orlando, Florida.